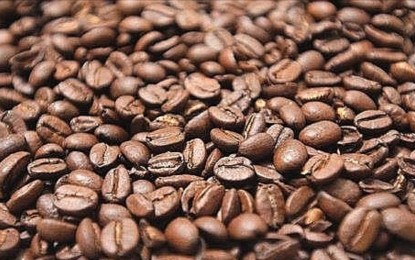 BAGUIO CITY – The Department of Agriculture (DA) has approved a PHP11.12 million project for a coffee consolidation enterprise in Mountain Province that is expected to further boost its production of the high-value commodity.
"Our farmers in the Cordillera do not have hectares of land to plant coffee on that is why they need to consolidate to meet the needs of the clients," Dr. Aida Pagtan, Regional Agriculture and Fisheries Information Service chief, said in an interview Monday.
The DA-Philippine Rural Development Project (PRDP) has given the greenlight for the Aliwes Irrigators Association Inc. in Bontoc town to start the procurement process for the setting up of the start-up enterprise sub-project on coffee consolidation, processing and marketing during the last session of the PRDP's regional board on Dec. 29, 2022.
Based on the latest data, the project involves PHP2.5 million to be provided by the cooperative either in cash or in kind, which is equivalent to around 20 percent of the total project cost.
Meanwhile, PHP5.48 million will be for civil works while the remainder will be used for the machinery and supplies, working capital to buy raw materials and transport services.
"We have the best coffee in the Cordillera and that is based on the cup test and coffee competition attended by our coffee producers. The support to enterprises project of the DA-PRDP is to keep the quality that our farmers are producing," Pagtan said.
She said the quality of coffee does not only depend on the raw material and the kind of coffee beans but also the processing of green beans, roasting, grinding and packaging.
"This is aside from the elevation of our region that contributes to the quality of our coffee. Good quality translates to a good price and better income for our farmers," she added.
The project is seen to benefit at least 60 coffee grower-members of Aliwes in Barangay Mainit, Bontoc who can also help consolidate the produce of non-member growers in the capital town.
It will work along with another DA-PRDP-funded coffee enterprise in the province.
Through the enterprise, the association will engage in the consolidation, trading, and marketing of quality arabica coffee green beans following the Philippine National Standards which the DA-PRDP projects will increase the average net income of coffee farmer-beneficiary with an average of at least 50.80 percent increase in the first 10 years of operation. (PNA)