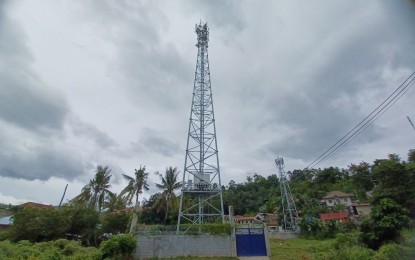 CEBU CITY – The National Telecommunications Commission (NTC) will implement a temporary shutdown of telecommunication signals during the three major Sinulog activities on Saturday and Sunday.
However, Mayor Michael Rama on Monday said he is opposed to the suspension of mobile phone signals, claiming he was not consulted when the police recommended it to the NTC.
In a memorandum dated Jan. 6 and released on Monday, the NTC directed the telcos "to temporarily cut off all network services" on three events -- the fluvial procession on Saturday dawn, a solemn procession of the holy image of the Señor Sto. Niño on Saturday afternoon and the Sinulog grand parade the whole day on Sunday.
The signal shutdown during the fluvial procession will last for six hours from 4-10 a.m. covering the cities of Cebu, Mandaue and Lapu-Lapu; eight hours for the solemn procession from 12 noon to 8 p.m. covering the uptown to downtown area here; and the whole day from 5 a.m. to 7 p.m. for the grand parade covering the entire downtown district to the South Road Properties.
The memo came after the Police Regional Office - Central Visayas chief Brig. Gen. Jerry Bearis, in a letter dated Dec. 26, 2022 addressed to NTC Commissioner Gamaliel Cordoba, recommended a signal shutdown "to ensure the security and safety of everyone who will participate in the said festivities."
But Rama said he was "disappointed" by the decision of the police to jam the mobile phone signals.
"Please, I don't want to quarrel with you. We are the organizer. Did you ever visit us, the organizer, how will we go about it?" Rama said.
Bearis, for his part, said on Monday Rama has the final say on whether to implement the signal shutdown during the Sinulog celebration but did not say if he will reconsider its earlier recommendation which led to the issuance of the NTC memo.
Councilor Joel Garganera, who works for the safety and security committee for the Sinulog 2023, said the city government is hoping that the police will take into account the sentiment on the plan to jam signals at a time when Cebuanos are celebrating a joyous occasion.
Garganera, however, thanked the PRO-7 for deploying the police force to secure the festivities.
"Besides, locals prefer to stay at home and give priorities to our guests and tourist, so if they instead order food deliveries because of traffic so they have to wait (the lifting of the signal) jam? After the pandemic, things change and cellphone signals are vital in our daily activities," the councilor said. (PNA)