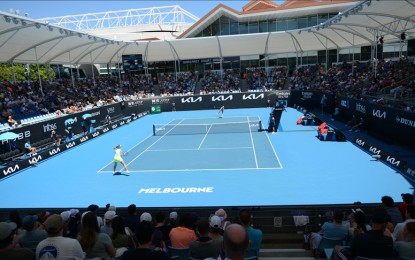 ANKARA – Australian Open 2023 players will not be required to take Covid-19 tests and will be able to play even if they had the virus, said the head of Tennis Australia on Monday.
"We've made it clear to our players, as well as our over 12,000 staff. We ask ... if anyone is feeling unwell, stay home," Craig Tiley said. "It's a normalized environment for us and, not dissimilar to cricket, there will potentially be players that will compete with COVID."
Tiley added that it would be up to the players to reveal to the organizing body if they had tested positive for Covid-19.
The move clears the way for Serbian tennis legend Novak Djokovic, 35, who holds the record for most men's singles title win in the Australian Open, to compete this year.
He was unable to compete in Melbourne in the 2022 Australian Open, after being deported from Australia due to his Covid-19 vaccination status.
The Australian Open 2023, one of the four tennis Grand Slams, will be held on Jan. 19-29. (Anadolu)