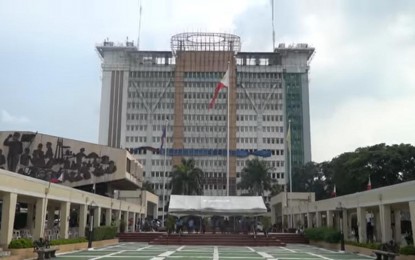 MANILA – The Quezon City government will base its collection of "amilyar"or real property tax (RPT) this year on the 2017 schedule of fair market value (FMV) of land.
The city government previously passed an ordinance to conduct real property assessments every three years.
However, in 2017, the Supreme Court issued a temporary restraining order (TRO) on the city's implementation of an increase that would have raised around PHP700 million in additional revenue on the first year, based on the petition of the Alliance of Quezon City Homeowners' Association Inc.
The high court lifted the TRO the following year as the petitioners had no legal standing to question the ordinance.
Despite the favorable decision, the city government continued the hike suspension to alleviate the effects of inflation and the Covid-19 pandemic.
"Through the years, the unwavering support of our residents through their tax payments has enabled us to fund impactful programs. We look forward to the same support as we aim to build and rehabilitate vital public facilities such as footbridges, parks, schools, and hospitals, among others, and, of course, to fund the social services that we extend especially to the marginalized," City Treasurer Ed Villanueva said in a news release on Tuesday.
Taxpayers who will settle their annual dues on or before March 31 can avail of the 20-percent discount while those who will pay in installment or on or before the end of each quarter will be entitled to a 10-percent discount.
Villanueva advised delinquent taxpayers to settle their dues to prevent court action or inclusion of their properties in public auctions.
Step-by-step instructions on how to pay RPT may be accessed at https://quezoncity.gov.ph/qcitizen-guides/how-to-pay-your-real-property-tax/. (with reports from Maritz Moaje/PNA)