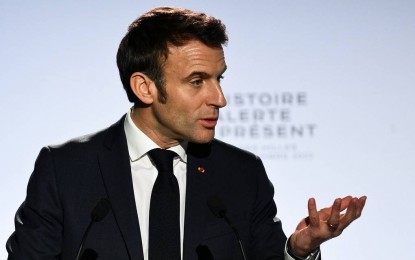 PARIS – The Notre Dame de Paris Cathedral will be opened after restoration in 2024, said French President Emmanuel Macron, who visited the cathedral with Japanese Prime Minister Fumio Kishida.
"We maintain our goal of opening the cathedral in 2024," the French newspaper Le Parisien quoted Macron as saying.
Kishida, who began his tour of the G7 countries on Monday, noted that "Japan was shocked by the fire that occurred in the cathedral." At the same time, the head of the Japanese Cabinet admitted that he was "surprised by the speed of restoration works".
According to estimates by independent experts, even under the most favorable scenario, "the opening of the cathedral for visitors will not be held until December 2024".
Most likely the cathedral will not open in time for the Summer Olympics in Paris. The games will be held in France from July 26 to August 11, 2024.
General Jean-Louis Georgelin, who oversees the restoration of the cathedral, said the reconstruction work will require at least 550 million euros.
Fire in cathedral
The fire in the Notre Dame Cathedral broke out in the evening on April 15, 2019.
The investigation said the fire started around the spire. Several hours before that, restoration works were carried out on the upper levels of the Cathedral.
The fire, which lasted for more than 15 hours, fully destroyed the wooden roof and the spire.
Macron ordered that Notre Dame be restored within five years.
In November 2020, after many months of hard work, experts dismantled the scaffolding that had been around the central part of the cathedral even before the fire.
The fire had melted the metal, threatening to collapse this structure onto the basilica. (TASS)