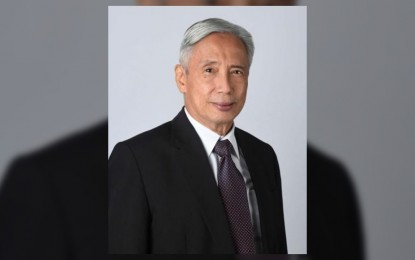 MANILA – Bangko Sentral ng Pilipinas (BSP) Governor Felipe Medalla discounted the high possibility of another 75 basis points increase in the central bank's key rates given the same projections for the Federal Reserve funds rates and the weakening United States dollar.

In an interview by journalists on Tuesday, Medalla declined to give any figures for the possible rate hike in February, citing this "depends on the condition at that time."

He said one factor monetary authorities are looking into is the direction of the US dollar, which is currently depreciating partly due to market expectations that the Federal Reserve will not deliver additional 75 basis points increase in the coming months.

Medalla said the rising interest rates in Europe is another factor that is affecting the US currency.

"In that scenario, you have a weaker dollar to begin with so the pressure on us to match US increases will be much lower," he said.

BSP's key policy rates were hiked by a total of 350 basis points from May to December 2022 as the central bank's contribution to help tame the elevated inflation rate, which accelerated further to 8.1 percent last December, the highest in 14 years.

Medalla said monetary officials project that inflation will be back to within the 2 to 4 percent target band by the third quarter of this year.

"In fact, it will be closer to 2 (percent) than to 3 (percent) by early 2024 or late 2023," he said

Medalla said what they need to ensure is for inflation expectations not to rise or disanchored partly through the rate increases.
He said they earlier projected month-on-month inflation to normalize in September 2022 but because of supply shock pressures caused by supply constraints on some food items, among others, the rate of price increases remained elevated. (PNA)