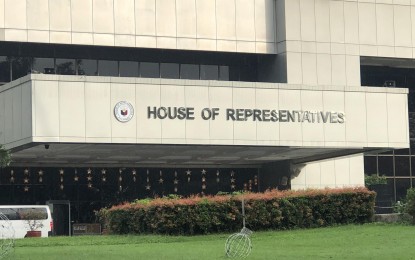 MANILA – A measure creating mandatory positions of human resource management officers for municipalities, cities and provinces hurdled committee level at the House of Representatives.
During a hearing on Tuesday, the House Committee on Local Government, chaired by Valenzuela Rep. Rex Gatchalian, approved the substitute bill that would amend for the purpose Republic Act 7160, also known as the Local Government Code of 1991.
PBA Party-list Rep. Margarita Ignacia Nograles said the absence of the Human Resource Management Officer (HRMO) results in a highly politicized situation, wherein at present the accountability for human resources is logged in the local chief executive.
The HRMO shall be responsible for the formulation of a resource development plan that will enhance personal management processes in the local government; institutionalize central records of personnel development documents; and conduct continuing human resource development programs and other capacity building interventions to enhance the competency of officials and employees.
The officers shall also be mandated to monitor and evaluate the implementation of performance management systems in the local government unit (LGU) and ensure that the Civil Service law is properly executed.
The substitute bill also seeks to establish a business permit and licensing officers for municipalities and cities, prescribing their qualifications and defining their powers and duties.
Gatchalian said the creation of a business permit and licensing office in every LGU in the country would address the longstanding problem on red tape which had kept the country from realizing its full economic potential.
"An intensified effort from the national government as well as in the local sphere will result in a more vibrant and thriving economic atmosphere conducive to growth and confidence. The growth at every level of government shall ultimately translate into an increase in decent employment opportunities for all and efficient delivery of government services which will benefit the nation as a whole," Gatchalian said. (PNA)