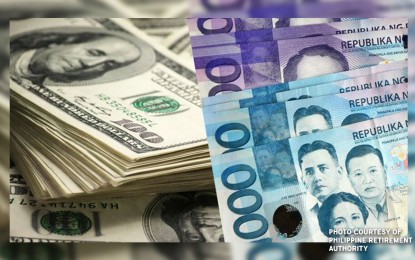 MANILA – The Philippines has been given another year, or until January 2024, to meet the requirements that will help it exit the Financial Action Task Force's (FATF) gray list.

Bangko Sentral ng Pilipinas (BSP) Governor Felipe Medalla on Tuesday told journalists that they missed the first deadline, which is this month.

Medalla said the FATF committees or action groups have cited gains on legislations that aim to thwart money laundering and terrorist financing in the Philippines.

He said the country got excellent ratings on the legislations, except on the Bank Secrecy Law.
Medalla did not elaborate.

However, he said the FATF also cited the low number of cases filed against anti-money laundering and terrorist financing violator and their eventual conviction.

He added this is the reason for the one-year extension for the government to review the implementation of its money laundering and terrorist financing law.

Medalla, who chairs the Anti-Money Laundering Council (AMLC), said he already had meetings with Department of Justice (DOF) Secretary Crispin Remulla regarding the law's implementation.

"They said that if we're only more diligent in having a system that truly brings out all the real prosecution and conviction, the numbers will be much higher," he said.

The BSP chief said among the solutions to this issue include getting proof that the source of funds that rebels use came from terrorist financing.

He cited as another example the bets submitted for electronic cock fighting or the electronic sabong (e-sabong), which is gambling.

"The solution requires a whole-of-government approach, not just AMLC, not just DOJ but the law enforcement as well," he added.

Medalla is optimistic on the results of the meetings with DOJ.

"I'm quite confident, given in the early meetings, the focus will be there to try our best to typically increase the chances that by early next year, those problems have been met," he said.

Paris-based global money laundering and terrorist financing watchdog FAFT again placed the country under its gray list in 2021 after noting deficiencies on the implementation of the law that will prevent money laundering and terrorist financing activities.

It first placed the Philippines on its gray list before the enactment of the Anti-Money Laundering Act of 2001, and again in 2010 for failure to meet the deadline to have counter-terrorism financing laws. (PNA)