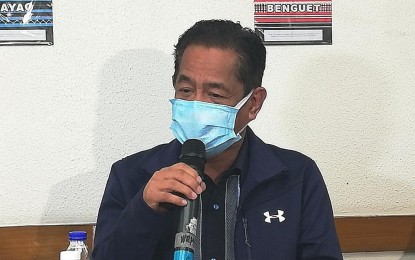 BAGUIO CITY – The Department of Health (DOH) has allotted PHP916 million for the health facility enhancement projects in the Cordillera Administrative Region (CAR) as part of the preparation for the full implementation of Universal Health Care (UHC).
"The amount will be used for the implementation of the 247 projects aimed at improving the primary care facilities at the different villages in the municipalities of the region," said DOH Cordillera director, Dr. Rio Magpantay, in a message on Wednesday.
He said the village health facilities are first-entry health facilities where the community can first seek medical intervention before being referred to the provincial hospitals or the apex hospital if necessary.
In a press conference on Tuesday, Magpantay said there is a need to assure the compliance of the facilities with standards to be able to get a permit and accreditation from the Philippine Health Insurance Corp. (PhilHealth).
He added that the preparations being done include assuring the facility is compliant which includes adequate service providers and personnel to attend to the patients and that supplies are sufficient.
"As of January 2023, at least 90 percent of all rural health units or 93 facilities in the Cordillera have obtained a permit and most are given PhilHealth accreditation," he said.
He said there is only one remaining RHU, located in Abra province that has yet to have a municipal-funded doctor.
Magpantay said with the UHC set to be fully implemented in 2025, there is a need to ensure the readiness of the facilities and the personnel for the "Health for All" goal of the government.
The director added that as part of the UHC's implementation, the DOH has included in this year's plan the advocacy to improve the health literacy of the people, especially those in far-flung communities and the readiness of the local government units (LGU) to institutionalize the services and funds to maintain the services of the primary care facilities.
He said there is also a goal for all LGUs to adopt an epidemiology surveillance unit in their health services offices.
"Establishing an efficient disease surveillance system will prevent an outbreak of diseases because it can already be monitored at the onset," Magpantay said.
The allotted amount for the region will also include training of health workers for the purpose.
He added that the region was also allotted additional personnel hiring slots. (PNA)