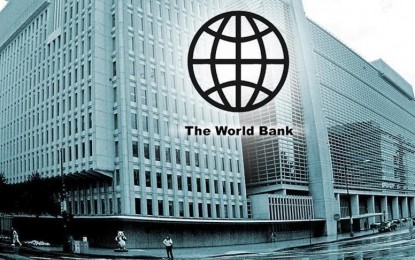 ANKARA – The World Bank on Tuesday trimmed its global growth forecast for 2023 from 3 percent to 1.7 percent.
The decrease is due to monetary policy tightening to tame elevated inflation, reduced investment, and disruptions caused by the Ukraine war, the bank said in a report.
"This would mark the first time in more than 80 years that two global recessions have occurred within the same decade," the bank said.
The global economy is projected to grow 2.7 percent in 2024, lower than the previous estimate of 3 percent
"The US, the euro area, and China are all undergoing a period of pronounced weakness, and the resulting spillovers are exacerbating other headwinds faced by emerging market and developing economies," the report said.
The bank slashed its growth estimate for the US by 1.9 percentage points to 0.5 percent in 2023, the weakest performance outside of official recessions since 1970.
China's growth for 2022 is expected to ease to 2.7 percent but will increase to 4.3 percent in 2023, a downward revision of 0.9 percentage point.
Due to rising borrowing rates and surging energy prices, the eurozone economy is forecast to stagnate in 2023, revised down by 1.9 percentage points, the bank said. (Anadolu)