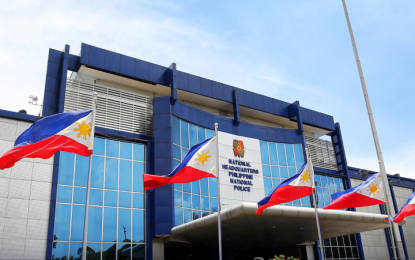 MANILA – Police officers have arrested a German national and video blogger (vlogger) for sexually assaulting a female minor in Muntinlupa City.
The National Capital Region Police Office (NCRPO) and the Criminal Investigation and Detection Group (CIDG) identified the suspect as Marcel Messall, 29, alias 'Mr Pogi German', who was arrested inside his house in Eastwind Homes Subdivision, Barangay San Isidro in Montalban town, Rizal province at around 10:30 a.m. on Tuesday.
The operation was conducted based on the complaint of the victim, especially after her video went viral with over 8 million views within the day it was uploaded.
Messal, who uses Mr. Pogi German in his vlog, reportedly picked up the victim in Muntinlupa City and brought her to a budget hotel in Alabang on the night of Jan. 8. This was where the alleged sexual assault of the victim and the shooting of its video occurred.
The complainant positively identified Messal as the one who sexually assaulted him.
The suspect was brought to the Muntinlupa City Police Station for investigation and proper disposition before the filing of appropriate charges against the suspect.
Messall is also facing a case of violating Republic Act 9995 or the Anti-Photo and Video Voyeurism Act of 2009 for the circulation of photos and a video of another 17-year-old victim on social media, according to the police. (PNA)