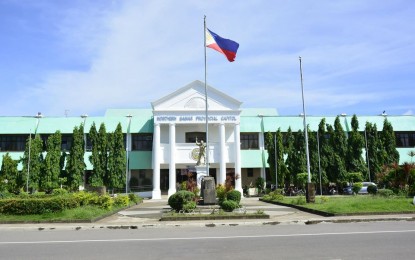 TACLOBAN CITY – The Northern Samar provincial government on Wednesday backed a call for police officials to tender their courtesy resignation as part of cleansing the ranks of the Philippine National Police (PNP).
Northern Samar Governor Edwin Ongchuan, who leads the provincial anti-drug abuse council, said in a statement that he was fully aware of the extent and depth of the illegal drug problem in the country.
"The call of Secretary of Interior and Local Government (SILG) Benjamin Abalos Jr. was made in order to safeguard the integrity of public service and to restore public trust and confidence in the PNP. Hence, we manifest our adherence to the wisdom of SILG Abalos, and place our trust to the process of review of our police officers' records," Ongchua said.
"Indeed, the menace that is brought by illegal drugs can only be solved through a whole of nation approach and we believe that the challenge issued by the SILG is necessary to attain such objective," he added.
Members of the provincial board also signed a statement expressing support to the call for courtesy resignation amid allegations of illegal drugs involvement.
"The Sangguniang Panlalawigan is one with the Department of the Interior and Local Government (DILG) in this crusade and as such fully commits and supports SILG Benjamin Abalos, Jr. in his relentless efforts to cleanse our communities from this social menace. We express deep concern to this issue which poses a continuing threat to our enjoyment of a peaceful environment where respect, care, and love reign despite our cultural, religious, and political preferences," the statement read.
On January 10, the PNP in Eastern Visayas announced that a total of 21 key officials of the Philippine National Police (PNP) in Eastern Visayas have submitted their courtesy resignations.
PNP Eastern Visayas Regional Director Rommel Francisco Marbil said at a press briefing that he led the submission of courtesy resignation on Jan. 5, heeding the call of Abalos.
The 21 third-level officers of the police regional office included two brigadier generals and 19 colonels holding key posts at the regional office, group commanders, provincial directors, and city directors.
Those who submitted their courtesy resignation will be subject to an evaluation by a five-man committee at the central office.
Marbil said those who tendered their resignation will remain in their current posts until proven by the committee that they are engaged in illegal drugs.
The DILG chief last week called on police officials to submit their courtesy resignation to allow the department to weed out erring policemen. (PNA)