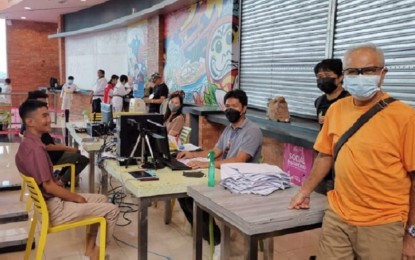 SAN JOSE DE BUENAVISTA, Antique – The Commission on Elections (Comelec) has observed a low turnout of voter registration even during the Christmas break.
Antique province has only registered 2,396 new voters from Dec. 12, 2022, to Jan. 10, 2023, said Comelec Assistant Regional Director and concurrent Antique Provincial Election Supervisor Tomas Valera in a virtual press conference Wednesday.
Valera said only a few took time to register amid the readiness of their 18 municipal election offices in the province.
"We were expecting that students, 15 years old and above, would take time to have themselves registered for the election during their Christmas break, but there was still a low turnout," Valera said.
On average, Antique only registers 109 voters per day, he said.
But he added that the low turnout was not only observed in Antique but in the whole Western Visayas. The region posted a total of 36,728 during the same period.
The poll official has appealed to qualified registrants not to wait for the deadline on Jan. 31, when many people cram to get listed.
He advised the voters to check the posted dates of the satellite registrations in their barangays if they would like to register in the barangay.
"The municipal election officers post their scheduled satellite registrations outside their offices," Valera said.
He said that satellite registrations are already being conducted to reach out to voters who either do not have money to pay for their transportation to go to the Comelec offices or are just simply busy.
They are advised to bring identification cards whenever they go for their registration.
"So far, we have not yet been informed of any possible extension on voter's registration," Valera said. (PNA)