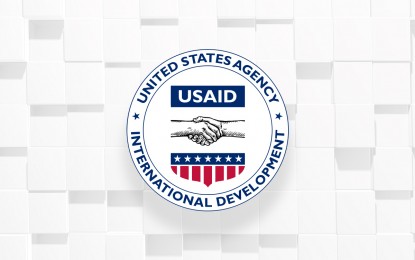 MANILA – The Philippine government and the United States Agency for International Development (USAID) launched Wednesday a five-year program that will accelerate and boost digitalization among Filipino small and medium enterprises (SMEs).
The USAID-funded Strengthening Private Enterprise for the Digital Economy (SPEED) targets to expand SMEs' participation in the digital economy by helping them to innovate and adopt digital technology solutions that are safe, reliable and affordable.
SPEED also enjoins the private sector, especially financial technology companies, to expand the use of e-payment systems.
It also aims to improve the integration of e-commerce platforms in the logistics supply chain.
During the SPEED launching in Makati City, Department of Trade and Industry (DTI) Secretary Alfredo Pascual said the USAID program will support the agency's goal of scaling micro, small and medium enterprises (MSMEs) by helping them overcome the constraints in accessing technology.
"Digitalized MSMEs can operate more efficiently, reduce costs, reach bigger markets and earn more profits," Pascual said.
He added that DTI has been rolling out programs to support MSME's digitalization, such as launching the e-commerce roadmap and working with the Department of Information and Communications Technology in building a free e-commerce platform, among others.
DTI is also implementing the Big Brother-Small Brother Digitalization Project that digitalize supply chains including SMEs, with Nueva Vizcaya Agricultural Terminal Inc. (NVAT) as a pilot site to roll out the end-to-end e-commerce platform.
In the same event, Bangko Sentral ng Pilipinas (BSP) Governor Felipe Medalla said the SPEED program will complement the central bank's initiatives to facilitate MSMEs' adoption of digital payments and financial services.
"The success of SPEED has the potential to promote a more inclusive digital economy toward, as we learn from the pandemic, a more resilient Philippine economy that promotes a higher quality of life for many, if not, most Filipinos," Medalla added.
US Ambassador to the Philippines MaryKay Carlson said the USAID-led program will help in creating a robust digital economy in the country.
"I ask everyone today to work together with us with this vision to realize digital technology that increases productivity, encourages innovation, promotes inclusive growth, catalyzes economic development, creates job opportunities, and empowers all —including and especially, the most vulnerable," Carlson said. (PNA)