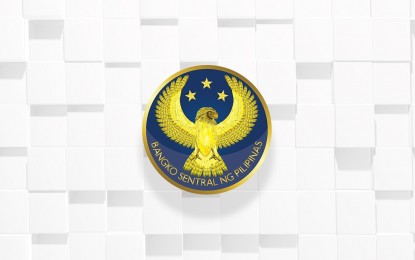 MANILA – Rates of the Bangko Sentral ng Pilipinas' (BSP) term deposit facility (TDF) registered mixed results on Wednesday, with the shorter tenor attracting lower bids.
Data released by the central bank showed that the average rate of the one-week TDF rose to 6.3553 percent from 6.3322 percent during the auction last Jan. 4 while the rate of the 14-day facility declined to 6.3980 percent from last week's 6.4180 percent.
The BSP kept the offer volume at PHP390 billion although changed the allocation to PHP220 billion for the seven-day facility and to PHP170 billion for the two-week TDF.
Last week, the offer volume for the seven-day TDF was PHP230 billion while the 14-day facility was offered for PHP160 billion.
The BSP awarded PHP189.962 billion for the one-week facility after bids only amounted to PHP190.262 billion.
Meanwhile, the two-week facility was fully awarded after tenders amounted to PHP186.935 billion.
In a statement, BSP Deputy Governor Francisco Dakila Jr. said yields accepted for the shorter-dated facility "shifted higher and widened slightly to 6.2700-6.4500 percent" but those of the two-week facility "shifted higher and narrowed to 6.2500-6.4590 percent."
"The results of the TDF auction came as eligible counterparties reallocated their placements towards the longer tenor as part of their efforts in liquidity management," he said.
Dakila said "some banks had to tend to immediate funding requirements."
"Moving forward, the BSP's monetary operations will remain guided by its assessment of the latest liquidity conditions and market developments," he added. (PNA)