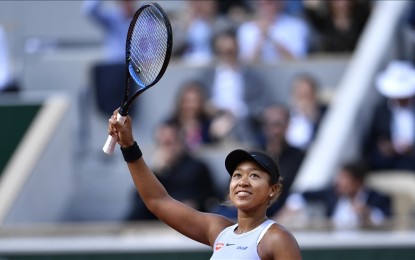 ANKARA – Naomi Osaka, a four-time Grand Slam women's singles champion, announced Wednesday that she is pregnant with her first child, days before the 2023 Australian Tennis Open.
"One thing I am looking forward to is for my kid to watch one of my matches and tell someone, 'that's my mom', haha. 2023 will be a year that'll be full of lessons for me and I hope I'll see you guys in the start of the next one cause I'll be at Aus 2024," Osaka said on Twitter.
Last weekend, Osaka withdrew from the 2023 Australian Open, which will begin on Jan. 16 in Melbourne.
The 25-year-old Japanese tennis star won the Australian Open in 2019 and 2021.
She was the US Open champion in 2018 and 2020.
In January 2019, Osaka topped the women's singles ranking, which was her career high.
But she moved down to 47th spot in the world rankings as of Jan. 9. (Anadolu)