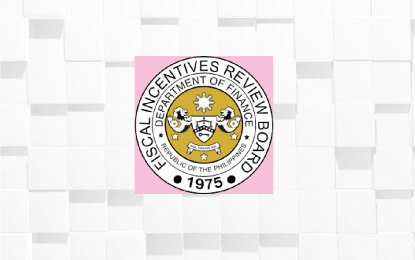 MANILA – The Fiscal Incentives Review Board (FIRB) announced that the deadline for the transfer of existing registered business enterprises (RBEs) in the information technology and business process management (IT-BPM) sector to the Board of Investments (BOI) has been extended until Jan. 31 this year.
The inter-agency board cited in FIRB Resolution No. 033-22 the need to extend the initial Dec. 31, 2022 deadline as only about 40 percent of the affected RBEs have successfully submitted the requirements on time.
Around 640 RBEs have yet to submit their requirements for the transfer.
In a statement Thursday, Finance Secretary and FIRB chairperson Benjamin Diokno reaffirmed the FIRB's continued support for IT-BPM enterprises by recognizing the need to adopt flexible work arrangements without adverse effects on the tax incentives they receive.
"We fully support our stakeholders in the IT-BPM sector and grant their request for more time to complete their transfer to the BOI," he said.
"The FIRB is committed to providing any form of assistance to effectively and expeditiously carry out the transfer of the concerned IT-BPM enterprises," he added.
On Sept. 14, 2022, the FIRB resolved the long-standing work-from-home (WFH) issue of the IT-BPM sector by accepting the WFH arrangement as the new business model of most RBEs.
The resolution allows RBEs that have already completed their registration transfer with the BOI to adopt 100 percent WFH arrangement without losing incentives or violating Section 309 of the National Internal Revenue Code of 1997, as amended by the Corporate Recovery and Tax Incentives for Enterprises (CREATE) Act. (PR)