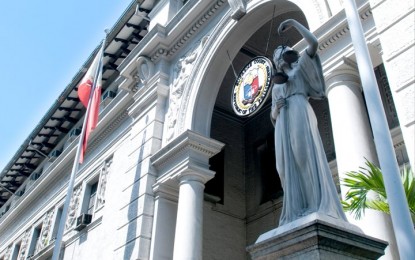 MANILA - The Supreme Court has affirmed the ruling of the Office of the Ombudsman finding a former Iligan City mayor guilty of oppression and penalizing him with a fine equivalent to four months of his salary.
In its 12-page decision published online on Jan. 6, the high tribunal affirmed the 2012 ruling of the Ombudsman, which had already been affirmed by the Court of Appeals (CA) in 2014, finding former Iligan City mayor Lawrence Lluch-Cruz guilty of oppression in violation of Section 52 of the Uniform Rules on Administrative Cases in the Civil Service.
The complaint against the mayor was initiated by Roberto L. Ong, a licensed mechanical engineer in the Iligan City Engineer's Office, and who had been reassigned to the city veterinarian's office after he initiated an administrative case against the mayor and several persons in 2009.
Challenging his reassignment, the Civil Service Commission (CSC) in 2011 ruled in favor of Ong and struck down the mayor's move for not being in conformity with the rules on reassignment.
The CSC added that the reassignment placed Ong on floating status and that the alleged need to rehabilitate the city's slaughterhouse, the reason given for the reassignment by the mayor, appeared to be an afterthought since the slaughterhouse and the city veterinarian's office were separate and distinct offices.
Following the CSC ruling, Ong filed a complaint against the mayor before the Ombudsman which in 2012 found the mayor guilty of oppression and suspended him from service for four months.
The Ombudsman cleared the mayor however in the charge of violating RA 6713 or "Code of Conduct and Ethical Standards for Public Officials and Employees."
The Court of Appeals subsequently upheld the Ombudsman's findings of oppression prompting the mayor to take the case to the SC.
"Clearly, petitioner (mayor) exercised an excessive use of authority to be able to oppress respondent (Ong) in retaliation to the complaints respondent filed against him," the SC said in denying the mayor's petition and finding him guilty of oppression. (PNA)