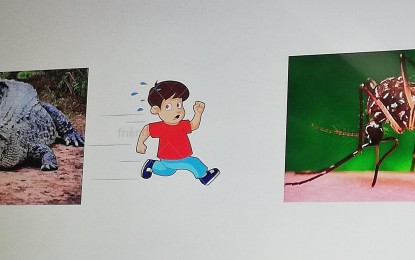 BAGUIO CITY – The Department of Health in the Cordillera Administrative Region (DOH-CAR) on Thursday said it has adopted the coronavirus disease 2019 (Covid-19) control strategy to curb dengue as the region recorded over 15,000 cases last year.
Alexander Baday, an entomologist of the DOH-CAR, said in an interview that the Prevent, Detect, Isolate, Treat, Reintegrate (PDITR) strategy of the Covid-19 management is also "applicable" to fight dengue.
Baday said the 4S campaign –Search and destroy, Seek early consultation, Secure self-protection and Support fogging– falls under the prevention measure for dengue disease.
Aside from early detection, he said the referral system will also help in the management of the disease which has caused illness to thousands of people and even deaths.
DOH statistics show the region logged 15,615 cases with 21 deaths last year compared to the 5,270 cases and 24 deaths in 2021, or a 196-percent increase in cases.
"Dengue happens the whole year and peaks during the rainy season, specifically in September," he said.
Data showed that in most months, the region recorded cases higher than the epidemic threshold.
"We need to continue the effort, never allow stagnant water and always clean (surroundings) to assure the destruction of breeding grounds," he added.
Baday said reminders about the basic information on dengue must not be ignored as more people get sick despite knowing its preventive measure.
He expressed hope that time will come when there will be no dengue cases to be reported if individuals will continue to uphold the control strategies in place.
"We are afraid of crocodiles, but the worldwide record will show that mosquitoes killed 725,000 people as compared to the 1,000 killed by crocodiles, 50,000 by snakes, 25,000 by dogs," Baday said. (PNA)