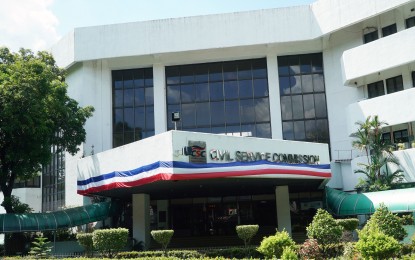 MANILA -- House Assistant Majority Leader and Puwersa ng Bayaning Atleta (PBA) party-list Rep. Margarita Nograles on Friday said that the Bureau of Customs (BOC) should consider amending its administrative order which sets the ceiling for non-dutiable imported goods and include a special exemption for sporting and health improvement gears and goods.
Nograles said the government can further promote the well-being of its citizens if they are encouraged to stay fit and healthy.
"This would give Filipinos cheaper and wider access to various sporting equipment and other health improvement gear and gadgets which would encourage them to exercise and live a healthy life," she said.
The lady solon added that this would also allow Filipino athletes to improve their chances of winning in international sporting competitions because they can better afford and have ready access to the best equipment that the world can offer.
Nograles, a sports advocate and a health buff, noted that sports and health gears are currently very expensive in the Philippines because of high importation costs, which is why there is a need for the BOC to consider amending its Administrative Order 02-2016 which set the ceiling for non-dutiable imported goods to P10,000 and include a special exemption for sporting and health improvement gears and goods.
She proposed that from P10,000, the tax exemption for imported sporting and health improvement equipment and goods should be increased to P50,000 which is the cost of a mid-level bicycle or a piece of sturdy and decent cardio equipment.
At present, a single importation of any item worth 10,000 and below is tax-exempt but anything more than that is slapped with a 15% Customs duty and 12% Value Added Tax (VAT).
"The P10,000 de minimis value for imported goods will remain with the exception of sporting gears and equipment. If we do this, we can have free gyms in every barangay and we can encourage our population to have an active lifestyle. If we can have a healthy population, we will also have a healthy nation," Nograles said.
In the long run, Nograles said the government will save billions of pesos in public health spending on various ailments related to a sedentary lifestyle such as obesity, various types of heart diseases, high blood pressure, and high cholesterol which can lead to strokes, metabolic syndrome, diabetes, and even various types of cancer.
Based on the DOH Health Policy Notes, Nograles said 40% of the country's deaths are caused by lifestyle diseases.
"We have to invest in the health of our people by encouraging them to have a very active lifestyle. This could also encourage them to avoid disease-causing vices like smoking, alcoholism, and drug addiction. This will help us have a healthy and productive population," Nograles said. (PNA)