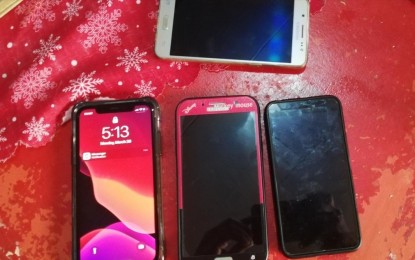 BAGUIO CITY – The city council has asked telecommunications companies (telcos) to put up assistance desks in parks and public places for the registration of subscriber identity module (SIM) cards.
"Assisting the people in registering their SIM cards is one way of enabling the public to comply with the law," Councilor Betty Lourdes Tabanda, author of the resolution for the measure, said in a message on Friday.
Through the resolution, the council requested telcos to put up assistance booths at the People's Park and other areas.
This came as subscribers reported having difficulties in the SIM registration process.
"The SIM card online registration proved to be a challenge to subscribers who lack the technical know-how or whose internet connection is intermittent or weak, thus the need for the provision of assistance by the telcos," the official said.
Signed into law by President Ferdinand R. Marcos Jr. in October last year, Republic Act 11934 or the SIM Registration Law of 2022 mandates all subscribers to register the same with the telephone company until the end of April to prevent its deactivation.
The law took effect on Dec. 27 last year with subscribers given 180 days or until April this year to register their SIM cards.
The registration will allow the identification of the owner of the number of a particular mobile number being used. (PNA)