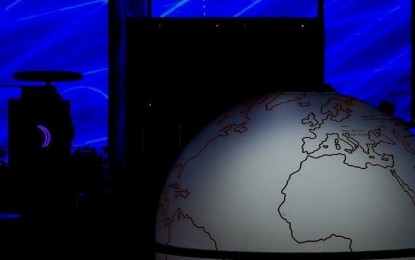 GENEVA – The current energy crisis is driving inflation and slowing economic growth, yet short-term backward steps like increasing electricity output from coal and broad-based consumption subsidies are risky, a new World Economic Forum report said on Thursday.
The report, titled Securing the Energy Transition, proposed a comprehensive strategic plan to make security and resilience the backbone of a transitioning energy system.
It suggests aligning current interventions to address the energy crisis with long-term energy transition goals.
"The energy crisis has brought energy security to the forefront of political and corporate agendas and prompted the need to develop responses that are adapted to how the energy system has evolved and to where it needs to transition," said Roberto Bocca, who heads a WEF section on shaping the future of energy and infrastructure.
"What is now a global crisis is a real opportunity to steer a more direct course towards a secure, sustainable, and affordable energy future for everyone," he said.
Bocca added harnessing the opportunity needs "radical collaboration and a pragmatic approach to confront the complexities of the energy transition with immediate actions."
The report said energy systems in transition face opportunities and risks from changing energy markets and increasingly decentralized, digitalized, decarbonized and distributed energy supplies.
Such supplies demand a re-evaluation of energy security.
The report proposes a broad framework for a secure energy system to guide countries and policymakers to plan strategic actions, policies and regulations.
Solutions include prioritizing renewable energy investments, plugging methane leaks, maximizing electrification, driving consumption efficiencies and taking advantage of excess profits made by energy companies in 2022.
One immediate action proposed is to prioritize supply from renewable energy and constrain fossil fuel reinforcements to committed emission reduction targets.
The International Energy Agency recommends $5 of investment in renewables for every $1 spent on new fossil fuel production.
According to the WEF report, the climate benefits of natural gas are no better than coal if more than 3.4 percent of it escapes before combustion, but some fields have fugitive emission rates of 6 percent or more.
"Maximize electrification and energy efficiency to alleviate and decarbonize demand –high gas (petrol) prices in the near term will enhance the economics of investing in efficiencies and electrifying industries and home heating," it added. (TASS)