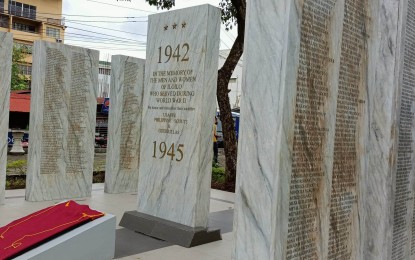 ILOILO CITY – The National Historical Commission of the Philippines (NHCP) on Friday opened the Museum of Philippine Maritime History in Iloilo City that showcases the country's rich maritime history.
NHCP chairperson Dr. Rene Escalante said the museum has two galleries at the ground floor of the refurbished old Customs House located at Muelle Loney Street, corner Aduana Street in the city proper.
The first wing tackles about Philippine maritime history until the end of the Spanish period, while the second wing is focused on the American period up to the current.
The museum also showcases other auxiliary facilities such as the "parola," custom house, traditions that are related to sea transport and major tragedies that happened in the country.
The maritime museum and the refurbishing of the historical Custom House were two of the four projects unveiled Friday, the others being the monument of Gen. Macario L. Peralta Jr., who led the Free Panay Guerrilla Forces against the Japanese forces, and a marble wall with the names of Ilonggo guerrillas and veterans who fought during the World War II.
Former senator Franklin Drilon, who made sure that the projects were funded during his last term in the Senate, said they undertook the projects to emphasize to Ilonggos that they should look back to their past for them to succeed.
"Today these four projects would really strengthen the belief of Ilonggos that we should look back to our history, in order that we will achieve what we want to achieve," he said in his message.
The projects are situated adjacent the Sunburst Park, that was also restored from being once a decrepit plaza through the efforts of the former Ilonggo senator.
Sunburst Park is also a historical site and is a living testament to the Ilonggos' fight and success over the Japanese invaders. It was named after the United States Army contingent that helped liberate Panay during the Second World War.
"The restoration of this building (Customs House), the restoration of the Sunburst Park, and these historical markers are my modest contribution to remind everyone of the rich cultural heritage of the Ilonggos," Drilon said.
Meanwhile, Mayor Jerry Treñas said the newly opened gallery, and all other museums will highlight Iloilo as a "city of museums."
"One of the reasons why people visit Iloilo is the number of museums that we have. We will be able to promote this as one of our tourist destinations," he said in an interview. (PNA)