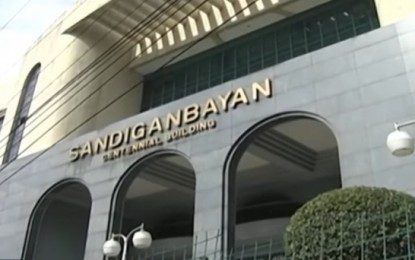 MANILA – The Sandiganbayan on Friday acquitted former Philippine Coast Guard (PCG) commandant Rodolfo Isorena and three others but four other ex-officials were convicted for the irregular purchase of more than PHP6 million worth of mobile phone cards in 2014.
The anti-graft court's Special Second Division exonerated Isorena; Cdr. John Esplana; Capt. Joeven Fabul, then deputy chief for comptrollership; and accounting head Rogelio Caguioa from charges of multiple counts of violation of Republic Act (RA) 9184 or the Government Procurement Act.
The four others sentenced to at least 10 years imprisonment were Cdr. Joselito Quintas, former deputy chief of the Maritime Communications, Weapons, Electronics and Information Systems; Cdr. William Arquero and Capt. Ramon Lopez, staff Community Relations; and Rommel Supangan, deputy chief of the Maritime Safety Service.
"The evidence of the prosecution was able to establish beyond any reasonable doubt that accused Supangan, Arquero, Lopez and Quintas committed the splitting of a single purchase request and obligation request for the procurement of cellular phone cards into several transactions in violation of the RA 9184," read the court decision.
Quintas was sentenced to up to 30 years in three of the seven charges, Lopez up to 20 years in two of the charges, and Arquero and Supangan got 10 years each.
The charges were filed in February 2018.
In the first information, investigators said the accused unlawfully split one purchase request for the procurement of mobile phone cards worth PHP899,700 into three transactions by procuring the same in three separate transactions for three consecutive dates from two suppliers.
Prosecutors said the transactions were done that way "in order to circumvent procedural purchase limits and avoid the requirement of public bidding."
The six other informations varied only in the names of the suppliers and amounts involved, which ranged from PHP752,400 to up to PHP955,200.
In clearing Isorena and the three others, their signatures only prove their approval for the release of the cash advances and "the mere presence of their signatures therein does not amount to an act of splitting of payments."
The four "relied to a reasonable extent on the good faith of their subordinates when they affixed their signatures," the Sandiganbayan ruled.
In December 2016, the four acquitted and four accused were among the 25 ordered suspended by the Office of the Ombudsman for alleged irregularities in the purchase of office supplies and equipment worth PHP67.5 million, found to have "spurious liquidation documents…indicating respondents' fraud and misrepresentation."
Isorena was already retired for more than a year when the suspension order was handed to the Department of Transportation. (PNA)