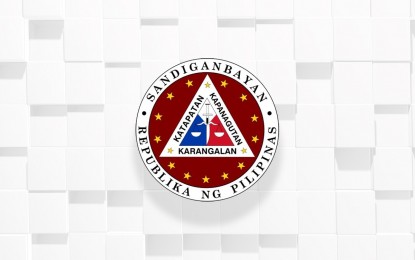 MANILA – Former Maguindanao governor Datu Sajid Ampatuan was convicted by the Sandiganbayan on Friday for graft and falsification in connection with anomalous projects entered into by the province nearly 15 years ago.
The 79-page decision ruled Ampatuan guilty of eight counts of violating Republic Act 3019 or the Anti-Graft and Corrupt Practices Act, with a sentence of up to eight years for each count and a fine of PHP22.36 million as civil indemnity to the provincial government.
The court also found him guilty in eight counts of falsification and sentenced him to up to six years and a fine of PHP5,000 for each.
Under court rules, an inmate may serve up to a maximum of 40 years imprisonment.
Ampatuan did not attend the promulgation and was ordered arrested.
"Considering he failed to appear in today's (Friday) promulgation, he already waived the remedies available to him. Let a warrant of arrest be issued for apprehension and serving of sentence of Datu Sajid Ampatuan," the court said.
Two of the governor's co-accused, provincial accountant John Estelito Dollosa Jr. and provincial treasurer Osmena Bandilla, remain at large.
Likewise convicted for falsification and sentenced to up to six years were project engineers Yahiya Kandong, Omar Camsa, Anthony Kasan Akmad Salim and Jaypee Piang.
The charges arose from the Commission on Audit (COA) findings in 2010 on the use of funds and the implementation of projects from January 2008 to September 2009 by the Maguindanao provincial government, including supposed road repairs and improvements and other infrastructure projects.
State auditors found a number of the projects were either not implemented or the validated accomplishments were far shorter than the reported accomplishments.
Fuel requirements of the projects were supplied without public bidding and reached as much as 300,600 liters a day, way beyond the capacity of the gasoline station to supply and the provincial government to manage.
Labor and fuel expenses in 89 projects exceeded the COA evaluated costs by 11 percent to 1,518 percent and official receipts were found to be consecutively issued, making it appear that the provincial government was the major, if not the sole, client of the supplier. (PNA)