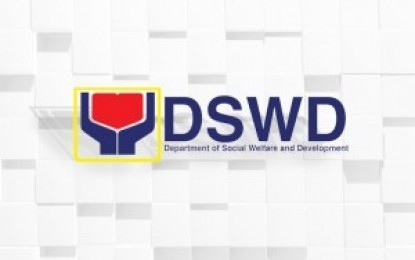 MANILA – Department of Social Welfare and Development (DSWD) Officer-in-Charge Eduardo Punay on Saturday said the agency has so far given more than P9 billion in financial assistance to beneficiaries of the government's Pantawid Pamilyang Pilipino Program (4Ps), which is aimed at poverty alleviation.
In a press conference, Punay said the 4Ps program is primarily focused on helping families with student-children who are younger than 17 years old.
"Ang target po natin dito ay (Our target here is) 4.4 million households annually and last year, 2022, we were able to serve 4,323,450 households. All in all we have a total of PHP9.28 billion extended to them in the form of financial assistance under our 4Ps," Punay disclosed.
Punay said their objective was to cleanse the list of 4Ps beneficiaries whose lives has since improved since the start of the pandemic and to have them replaced by new ones who have been waiting for accommodation for a long time.
"Napakarami po nating mga nakalista sa ating "wait list" at kailangan po nating mai-graduate sila (na matagal nang tumatanggap) upang mapalitan ng ibang nangangailangan (We have so many that are listed in our "waitlist" and we need to graduate them (who have been receiving for so long) to be replaced by other prospective beneficiaries)," he said.
Punay said that last year, 106,000 4Ps beneficiaries "graduated" from the program after showing positive indicators of human development. The agency had originally targeted to make 1.3 million beneficiaries graduate. The DSWD said at least 500,000 beneficiaries should remain on the current list.
"Kaya ngayon po ay nag-co-conduct kami ng community validation para nga po maiayos itong listahan ng mga (So now we are currently conducting community validation to amend the list of) beneficiaries. And we are constantly coordinating with the local government units (LGUs), which is one the DSWD's important partners, to accomplish it," Punay said.
Punay committed to graduate 500,000 beneficiaries this year and have them replaced by 600,000 new ones. He stressed that it would be crucial to identify the persons who should qualify to the program.
"And that is a very big problem on our part because of the huge number of those in the standby. Hopefully this month, we may be able to complete our list of those to be discarded for replacement," the DSWD official said.
For those who will be removed from the list, they can avail of other programs of the department including the Sustainable Livelihood Program (SLP), Punay said.
Under SLP, these former 4Ps recipients will receive P5,000 to P15,000 each to be used as capital for small business.
Punay said the agency will teach and train them to become small entrepreneurs so the benefit they acquired earlier from 4Ps would not be in vain and that the poverty alleviation which is the program's main objective remains on the right track.
After citing some figures on how much the DSWD have spent on the implementation of its various programs aside from the 4Ps and SLP like the Supplemental Feeding Program (SFP), Social Pension Program for Indigent Senior Citizen (SPPIS), Punay also mentioned the DSWD's continuous delivery of assistance to victims of weather disturbance across the country.
He said the agency has tapped the assistance of LGUs to assist in the implementation of SLP and the delivery of food and financial assistance to the victims of inclement weather.
Punay said the initiative to partner with LGUs was undertaken to bring the livelihood program closer to the constituents of every locality and to avoid the incident that transpired at the Field Office of the National Capital Region (NCR) on Jan. 13, where some 2,000 individuals lined up in hopes of a possible payout.
The DSWD clarified that the incident at the NCR Field Office was merely due to the proliferation of 'fake news' via SMS (text messages) and fake Facebook accounts.
Punay said they have already asked the help of the National Bureau of Investigation (NBI) to look into the matter. (PNA)