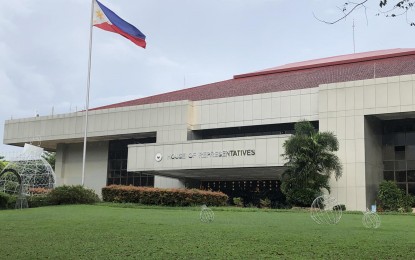 MANILA – Congress has increased this year's budget for the Armed Forces of the Philippines Modernization Program (AFPMP) by PHP6 billion, raising the total new appropriations to PHP45 billion.
"In all, there's PHP45 billion for the AFPMP in the 2023 national budget – PHP27.5 billion in programmed appropriations plus PHP17.5 billion in unprogrammed appropriations," Surigao del Sur Rep. Johnny Pimentel said in a news release on Sunday.
He said PHP45 billion is PHP6 billion higher than the PHP39 billion in programmed and unprogrammed appropriations for the AFPMP in 2022.
Pimentel said the Department of Budget and Management had originally sought only PHP40 billion in programmed and unprogrammed appropriations for the AFPMP this year.
"We are confident the government will find the money needed to finance this year's unprogrammed appropriations for the AFPMP," he said.
Programmed appropriations have funding sources, whereas unprogrammed ones provide standby authority for the Department of National Defense (DND) to sign additional contracts for modernization projects, depending on available government funds, including borrowed money.
"We are forcefully supporting the AFPMP not only because the law requires us to, but also to counteract the persistent swarming of Chinese vessels around Pag-asa Island," Pimentel said.
Pag-asa is the largest Philippine-occupied landmass at the northeastern section of the disputed Spratly archipelago.
Pimentel was the former chairperson of the House strategic intelligence committee and a strong backer of the Visiting Forces Agreement (VFA) between the Philippines and the United States.
He also authored House Bill (HB) No. 1782, which seeks to appropriate PHP5 billion for the installation of new naval forward operating bases to secure the West Philippine Sea's gas and oil deposits "for the enjoyment of future generations of Filipinos."
Last month, Pimentel also introduced HB No. 6228, which seeks to declare Pag-asa as a leisure fishing tourism site to encourage the installation of additional Philippine structures on the 37.2-hectare island.
From December 2021 to June 2022, or in the last seven months of President Rodrigo Duterte's administration, the DND signed PHP109 billion worth of acquisition contracts for the AFPMP, including:
--PHP28 billion for two anti-ship, anti-submarine, and anti-aircraft corvettes from South Korea's Hyundai Heavy Industries Co. Ltd.;
--PHP18.9 billion for three shore-based supersonic ramjet missile batteries from India's BrahMos Aerospace;
--PHP32 billion for 32 Black Hawk choppers from Poland's PZL Mielec; and
--PHP30 billion for six long-range offshore patrol vessels, also from Hyundai. (PNA)