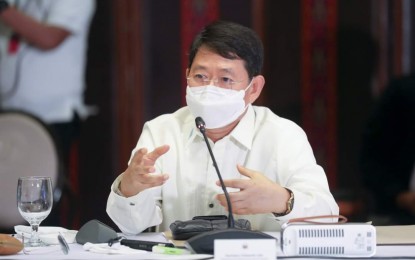 MANILA – The Philippine Army (PA) said the appointment of former Armed Forces of the Philippines (AFP) chief of staff Eduardo Año as National Security Adviser (NSA) will greatly capacitate the National Security Council (NSC).
"His breadth and depth of leadership and administrative experience will surely bolster the NSC -- the government body that advises the President and Commander-in-Chief on issues related to the country's national security," PA spokesperson Col. Xerxes Trinidad said in a statement Sunday night.
Trinidad said the PA, as a vital part of the Philippine defense and security establishment, welcomes the appointment of Año as NSA.
"Secretary Año, a Marawi War veteran, previously proved his mettle as former AFP chief and Philippine Army chief. He also led the Department of the Interior and Local Government (DILG) where he played a key role in the national government's pandemic response," Trinidad said.
The 61-year-old retired general was a member of the Philippine Military Academy Class of 1983.
He served as secretary of the DILG under the Duterte administration from 2018 to 2022.
He replaced Dr. Clarita Carlos, who stepped down from the post to "continue her pursuit of scholastic endeavors" at the Congressional Policy and Budget Research Department of the House of Representatives.
Earlier, Defense Secretary Carlito Galvez Jr. said he believes Año will provide informed guidance to address various security concerns.
Galvez and Año took their oaths of office before President Ferdinand R. Marcos Jr. at Malacañang Palace on Jan. 13 and 14, respectively. (PNA)