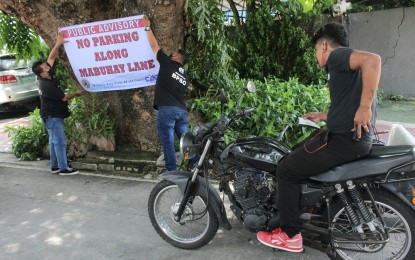 MANILA – The Metropolitan Manila Development Authority has vowed to sustain the clearing of identified Mabuhay lanes and the keeping of alternate routes free from obstruction.
In a news release Monday, MMDA acting chair Don Artes said the agency would deploy three teams to clear Mabuhay lanes that serve as alternative routes for motorists.
He said the regular operations and eventual turnover of the cleared area to its barangay captain are part of the memorandum of agreement between the agency and the Department of the Interior and Local Government (DILG) to maintain clean and orderly roads.
"We shall have no let-up in clearing the Mabuhay lanes of different kinds of obstructions. That is a proof that the government is serious in making our key routes accessible," he said.
"Everytime the MMDA, DILG, and the police force conduct clearing, it will be turned over to the barangay captain in charge of the area. Those who will fail to maintain its cleanliness and orderliness could be charged with an administrative case," Artes said.
DILG Undersecretary for Barangay Affairs Felicito Valmocina said a monitoring team would coordinate with the DILG to ensure that alternate routes are free from obstruction.
"We will be employing new approaches to ensure commitment and prioritization of obstruction-free Mabuhay lanes. It is high time for our LGUs, especially our barangay heads, to act and sustain our clearing efforts," he said.
Artes added that the agency would seek the support of President Ferdinand R. Marcos Jr. on plans to build a permanent area for vendors in Baclaran to keep them off the roads. (PNA)