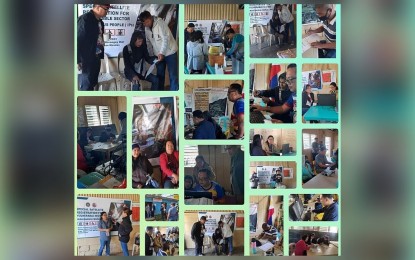 SAN NICOLAS, Pangasinan – The Commission on Elections (Comelec) has registered a total of 30 members of the indigenous people (IP) in Barangay Malico in this town in a special satellite voter registration.
In an interview on Monday, San Nicolas town election officer Gina Aquino said the region-wide simultaneous special satellite registration held on Jan. 14 was intended for the vulnerable sector most especially the IPs in the village.
"It was our second special voters' registration in the community targeting the IP members. We have conducted the first one in July last year," he said.
At least seven applicants have regisered with five of them applying for transfer and two for correction of entry.
There were 23 IPs who registered in July last year during their first satellite registration in Barangay Malico here.
Despite the number, Aquino said they have accomplished their purpose of bringing the Comelec services closer to the vulnerable sector considering the distance of the far-flung village to the town proper located in the mountainous portion at the boundary of Pangasinan and Nueva Vizcaya provinces.
"We have returned for them because we believe that election should be inclusive and has wider participation. Considering the location of the barangay, we wanted the Comelec services to be accessible to them," she said.
She added the local government unit has provided the transportation.
Aquino said the satellite registration covers communities, schools, and the vulnerable sectors such as senior citizens, women, youths, and the IPs, among others.
Malico barangay captain Jaime Segundo, in a separate interview, thanked the Comelec for conducting the activity.
"Our constituents were able to save money and time going to the town proper to register," he said. (PNA)