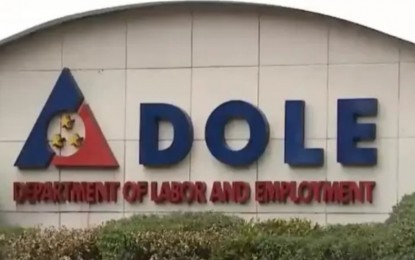 MANILA – The Department of Labor and Employment (DOLE) on Monday issued guidelines for the prevention of food and waterborne disease in establishments and workplaces in the private sector.
These are contained in Labor Advisory No. 1, series of 2023 signed by Labor Secretary Bienvenido Laguesma.
"Pursuant to Article 5 of the Labor Code of the Philippines as renumbered, Republic Act No. 11058 as implemented by Department Order No. 198, Series of 2018 (DO 198-18)', and in line with the commitment of the DOLE as a member of the Inter-Agency Committee on Environmental Health (IACEH), particularly on the prevention and control of cases of cholera, diarrhea, and other food and waterborne diseases," it said.
The DOLE is requiring employers to provide workers with free welfare facilities, particularly an adequate supply of safe drinking water, and sanitary and washing facilities pursuant to Section 19 of DO 198-18.
Those establishments and workplaces engaged as drinking water service providers, bulk water suppliers, water refilling station operators; ice manufacturers; food establishments, commercial, industrial and institutional buildings that use/supply/serve drinking water, and other covered entities are advised to conform with the provisions of the Department of Health (DOH) Administrative Order No. 2017-0012 and Chapter 2 of Presidential Decree No. 856 (PD 856), prescribing the standards and procedures on drinking water quality.
"All establishments where food and/or drinks are manufactured, processed, stored, sold or served for public consumption are advised to secure the necessary permits from the local health office and conform to the requirements pursuant to Chapter 3 of PD 856, and other food safety-related issuances," the DOLE added.
Employers must also continue to implement their Occupational Safety and Health Program, which includes, as may be practicable, the promotion of the importance of safe water supply and well-maintained sanitation facilities; conduct of awareness-raising activities on the basic information about food and waterborne diseases.
They should also provide necessary assistance and access to treatment of employees in need of immediate medical attention in cases of cholera, diarrhea, or any food and waterborne diseases in workplaces; and advocacy for the families of their workers and respective communities.
In cases of cholera, diarrhea, and other food and waterborne diseases in workplaces, the safety officer must report it to the local government unit of their locality and to the DOH, pursuant to Republic Act No. 113325.
Meanwhile, DOLE regional offices are expected to provide appropriate assistance such as promoting basic personal hygiene, food, and water sanitation practices during its enforcement activities; disseminating information through distribution/website posting of IEC materials on food and waterborne diseases; and participating in the nationwide information campaign for the prevention and control of food and waterborne diseases. (PNA)