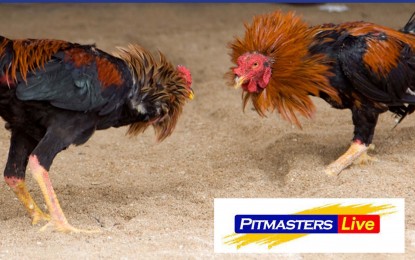 MANILA – The Philippine National Police (PNP) on Monday said it is now working with various government agencies, especially those whose mandate is concerned with information and communications technology, in running after e-sabong (online cockfighting) operators.
"Technology is involved here so the monitoring or patrolling can be handled by the DICT (Department of Information and Communications Technology), NTC (National Telecommunications Commission). They should help all the law enforcement agencies so that we can identify who are behind these e-sabong operations," PNP chief Gen. Rodolfo Azurin Jr. said in mixed English and Filipino in a presser at Camp Crame, Quezon City.
Azurin said the PNP is part of an inter-agency body led by the Department of the Interior and Local Government (DILG) to ensure compliance with the suspension of e-sabong operations.
"Because of technology, everyone can just play and place their bet. Many lives are ruined by this e-sabong and we are appealing to everyone not to patronize it because it would only make us poorer. We just make the operators rich and the barangay should help the PNP to put a stop to this," he added.
Azurin, meanwhile, said 18 people were arrested in the province of Cebu in compliance with Executive Order (EO) 9 signed by President Ferdinand R. Marcos Jr. in December last year.
In Lapu-Lapu City in Cebu, a total of 17 people were arrested in Barangay Ibo on Jan. 13 while engaging in illegal cockfight games which were streamed live through mobile phone apps.
Azurin said another suspected e-sabong operator was arrested in Barangay Bugho in San Fernando, Cebu by operatives of the Regional Anti-Cybercrime Unit 7.
"Seven other suspects involved in that e-sabong operation eluded arrest. The arresting team seized various electronic equipment used in the livestreaming of cockfight games, and cash bets," he said.
Under EO 9, the livestreaming or broadcasting of live cockfights outside cockpits or cockfighting arenas or premises where cockfights are being held will be suspended.
The order also suspends online/remote, or off-cockpit wagering/betting on live cockfighting matches and/or activities streamed or broadcast live, regardless of the location of the betting platform.
The operations of traditional cockfights authorized or licensed under existing laws shall not be covered by the suspension.
EO 9 also tasked the Philippine Amusement Gaming Corporation to coordinate with local government units, other concerned government agencies and private entities on the implementation of the order.
In May last year, former President Rodrigo Duterte ordered the suspension of e-sabong operations in the wake of the disappearance of at least 34 e-sabong aficionados in the country who all remain missing to date.
Major operators of e-sabong stopped their operations. However, a number of small groups and individuals continue to use the online platform for cockfighting betting.
To date, the Criminal Investigation and Detection Group has filed cases against at least 15 personalities in connection with the missing e-sabong aficionados. (PNA)