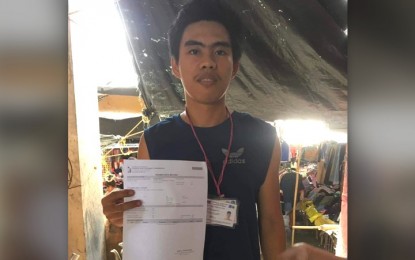 SAN JOSE DE BUENAVISTA, Antique – A house-to-house registration is now going on in the 18 municipalities of Antique province to ensure that all persons with disabilities are registered with the Philippine Registry for PWD (PRPWD).
Antique Provincial Disability Affairs Office (PDAO) assistant head, Edison Sta. Romana, in an interview on Monday, said PWD focal persons have been conducting home visits to conduct assessment and registration for the PRPWD as the Department of Health and the National Council on Disability Affairs (NCDA) began setting up a database of all PWDs this month.
"The focal persons really visit the PWDs to make sure that they are registered with the PRPWD or that the details in their registration are correct," he said, adding that this is necessary for them to be covered by the Philippine Health Insurance Corporation (PHIC) through the Universal Healthcare Law.
This would also ensure that they can avail of the other benefits including educational scholarships and Aid to Individuals in Crisis Situation (AICS) being provided by the provincial government.
A total of 8,906 PWDs have already been registered so far, more than half of the local government's target of15,999, based on the number of the issued PWD identification (ID) cards of the Municipal Social Welfare and Development Offices (MSWDOs).
Sta. Romana said the computer units provided to each municipality in Antique by the NCDA last year enabled the focal persons to encode the data of the PWDs at the PRPWD.
"The focal persons no longer have to wait for them to be allowed to use the computer units at the MSWDO for the registration of the PWDs because they have now been provided by the NCDA equipment for such purpose," he said. (PNA)