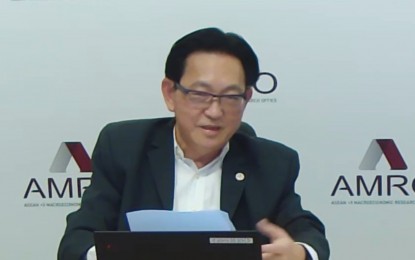 MANILA – The ASEAN+3 Macroeconomic Research Office (AMRO) has revised its economic growth outlook for the Philippines for the full year of 2022 and 2023.
In a press conference Tuesday, AMRO chief economist Hoe Ee Khor said the Philippines recorded strong gross domestic product (GDP) growth in the third quarter of 2022 and robust economic activity in the fourth quarter.
In its quarterly update ASEAN+3 Regional Economic Outlook (AERO), AMRO upgraded the Philippine GDP growth forecast to 7.3 percent from 6.9 percent in the previous report in October 2022.
Khor noted that the Philippine economy is one of the strongest in the ASEAN+3 (China, Japan, South Korea) region in 2022, only behind Malaysia with GDP outlook of 8.4 percent and Vietnam at 8 percent.
On the other hand, AMRO revised its GDP forecast for the Philippines in 2023 downward to 6.2 percent from 6.3 percent in its October 2022 report.
Khor said despite the downgrade in GDP outlook this year, the Philippines is still seen as one of the top performing economies in the region.
He added that the slight revision in the economic outlook for the Philippines tracks the adjustments in most of the economies in the ASEAN+3 region, except for Cambodia with a maintained outlook and Vietnam with higher GDP projection.
"We see a normalization of growth this year from a very high growth last year," he said.
The AMRO chief economist said the faster increase in prices of goods and services remains a downside risk for the Philippine economy this 2023.
"Inflation is relatively high that's because unlike other countries, the Philippines has no rice subsidies," Khor said.
He added that the AMRO supports the monetary policy of the Bangko Sentral ng Pilipinas (BSP) to counter inflation.
For 2022, AMRO projected inflation rate for the Philippines at 5.8 percent, a 0.7 percentage point increase from its previous forecast of 5.1 percent, before it eases to 4.3 percent this year.
The latest, AERO noted that the spike in energy prices is becoming a risk to inflation and GDP growth for the ASEAN+3.
Other headwinds for the region in the short term include a more virulent Covid-19 (coronavirus disease 2019) variant, slower-than-expected recovery in China, and sharper slowdown in the United States. (PNA)