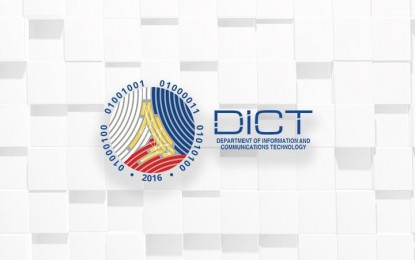 MANILA – A recently signed memorandum of understanding (MOU) between the Philippines and Singapore will advance "digital cooperation" between the two countries, an official of the Department of Information and Communications Technology (DICT) said Tuesday.
In a statement, DICT spokesperson and Undersecretary Anna Maye Yu Lamentillo said her meeting with Singapore Ambassador to the Philippines Gerard Ho Wei Hong on Monday was about "further areas of cooperation" and the MOU implementation.
"We discussed with Ambassador Ho how we can implement this MOU and which areas we should focus on. Singapore has so much experience in the area of e-governance and cybersecurity and they can share with us their best practices in these areas," Lamentillo said.
The MOU on digital cooperation was signed during the state visit of President Ferdinand R. Marcos Jr. to Singapore last year.
It was signed by DICT Secretary Ivan John Uy and Singapore's Minister for Communications and Information Josephine Teo on Sept. 7.
"The MOU covers digital cooperation on digital connectivity, particularly in inter-operable systems and frameworks that enable electronic documentation; cybersecurity, such as organizing training courses and technical programs through the ASEAN-Singapore Cybersecurity Centre of Excellence to develop and enhance skills related to cybersecurity; and digital government/e-governance, such as in the areas of digital government strategy, digital government services, and digital identity," she said.
The MOU covers the exchange of knowledge, technical expertise, and best practices on measures relating to scam calls and scam short message services, and on personal data protection.
It also seeks to create cooperation on emerging technologies such as artificial intelligence, 5G, cloud computing, the Internet of Things, big data, analytics, and robotics, among others.
"There will also be cooperation and exchange of knowledge to boost the digital innovation ecosystem, including connecting business owners with potential solution providers; exploring cooperation on digital capability and capacity building programs; and exchange of knowledge and best practices on digital infrastructure," she said. (PNA)