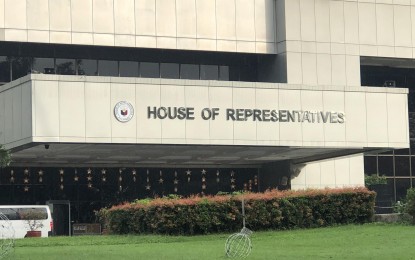 MANILA – A measure seeking to establish a Muslim Filipino cemetery in every city and municipality with a significant number of Muslim population hurdled committee level at the House of Representatives.
During a hearing on Tuesday, the House Committee on Muslim Affairs, chaired by Lanao del Norte Representative Mohamad Khalid Dimaporo, approved the substitute bill to House Bills 2587 and 3755, proposing the establishment of Muslim cemeteries.
Lanao del Sur Rep. Ziaur-Rahman Alonto Adiong, author of House Bill 2587, said it is currently difficult for Muslim Filipinos to bury their dead due to the lack of public cemeteries that cater to their needs in accordance with their beliefs and traditions.
He said most of the time, they are forced to transport their dead to their hometowns in Mindanao, which is quite costly and difficult for the bereaved family members.
"In Islamic traditions, the burial of a deceased person is a collective obligation of the Muslim community. This obligation involves the ritual washing of dead bodies, shrouding the body with cloth, and the salat al-janazah or the funeral prayer. In Islam, it is important that burial takes place as quickly as possible after death. It is also forbidden for the body to be desecrated, and as such, cremation, autopsies and delay of burial are not allowed," he said.
Basilan Rep. Mujiv Hataman, author of House Bill 3755, emphasized the need for proper and accessible burial grounds for Muslim Filipinos to preserve the sanctity of Islamic belief and culture in honoring the deceased.
Hataman said Islamic burial and funeral practices would entail the deceased to be buried within 24 hours from death, followed by a funeral procession and a period of mourning.
House Bill No. 3755 seeks to require all local government units to allocate a portion of land, depending on the size of their respective Filipino Muslim populations, for the establishment of public cemeteries for Muslims.
The bill shall require all cities and municipalities within Bangsamoro Autonomous Region in Muslim Mindanao (BARMM) to allocate a minimum of two hectares of suitable land as public cemeteries for Muslim Filipinos.
For Metro Manila, the bill requires at least 3,000 square meters of suitable lands to be used as Muslim cemeteries for each LGU but may procure property outside of Metro Manila within a reasonable traveling distance for the purpose.
For all cities and municipalities outside Metro Manila, the following rules apply: 5,000 square meters if Muslim population is at least 1,000; 3,000 square meters if Muslim population is at least 500; and 2,000 square meters if Muslim population is at least 300. (PNA)