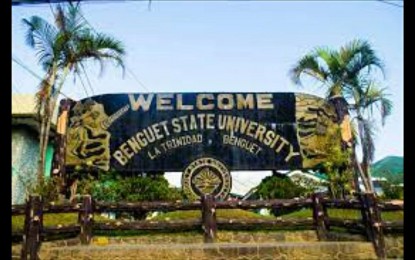 BAGUIO CITY – The Benguet State University (BSU) will have its seventh campus in Kibungan town, following the signing of a memorandum of agreement with the municipal government.
BSU president Felipe Comila said Tuesday the planned campus will house the School of Advance Studies (SAS).
"We are bringing education in far-flung communities for development to be realized and prevent ignorance from flourishing," he said. During the pandemic, BSU campuses also opened in the towns of Kapangan, Itogon and Kabayan.
At the same time, the BSU is also preparing for the opening of its College of Medicine during the first semester of School Year 2023-2024 in August.
He said that PHP45 million from the Office of Senator Pia Cayetano has been earmarked and included in the general appropriations of the university which will be specifically used for the opening of the College of Medicine.
Of that amount, he said PHP25 million will be spent for the purchase of equipment, PHP10 million for the furniture, and the rest will be for the hiring of personnel.
Pending the construction of a new building, the College of Medicine will be sharing a building with the College of Nursing.
The official said they are looking at around 50 enrollees for the new course. He assured the students they will be spending way less than if they enroll in medical schools in Metro Manila.
Comila said the university's efforts to open more campuses was a result of the pandemic.
"The pandemic brought us a lesson for people to stay home and the government to bring services closer, including education so we adhered to the LGU requests for the establishment of the campuses," Comila said.
Before the pandemic, students from the municipalities had to shuttle between home and universities in La Trinidad and this city, where the cost of living is higher.
"It will be cheaper to obtain an education if there are campuses at the municipalities," the official said.
Comila said they are targeting to open a BSU campus in all of the province's 13 municipalities.
As a state university with almost the entire student population being scholars, the government invests PHP50,000 for every student per semester.
"Our goal is to make the BSU student population 50,000 which will mean more Benguet people will be receiving formal education that translates to power that will make us develop," Comila said. (PNA)