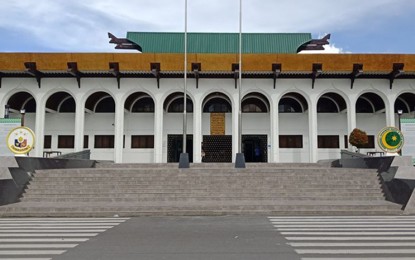 MANILA – The Department of Social Welfare and Development (DSWD) is in constant coordination with the Department of Budget and Management (DBM) to hasten the release of funds allocated for various social welfare programs in the Bangsamoro Autonomous Region of Muslim Mindanao (BARMM).
In an inter-agency consultation meeting held on Tuesday, DSWD officials facilitated the discussion of the terms and conditions stipulated under the department's 2023 budget special provision No. 8 of the General Appropriations Act (GAA) to BARMM representatives.
They tackled the mechanisms and procedures that will be observed in the direct transfer of funds from the DSWD to the autonomous region.
Under the special provision, the funds will be released directly to the BARMM's Ministry of Social Services and Development, through the Office of the Chief Minister.
The funds will be used in the implementation of the different social protection programs and services in the autonomous region, including the Pantawid Pamilyang Pilipino Program (4Ps), Sustainable Livelihood Program (SLP), Supplementary Feeding Program (SFL), Social Pension Program, implementation of the Centenarian Act, Recovery and the Reintegration Program for Trafficked Persons and disaster response operations.
The DSWD ensures that the processes and procedures to be undertaken in relation to the allocation of funds for BARMM are in accordance with the existing budgeting, accounting and auditing rules and regulations.
Through the consultation meeting, the DSWD, DBM and BARMM made sure that there would be continued implementation of social protection programs to serve the marginalized and disadvantaged population in this Muslim region. (PNA)