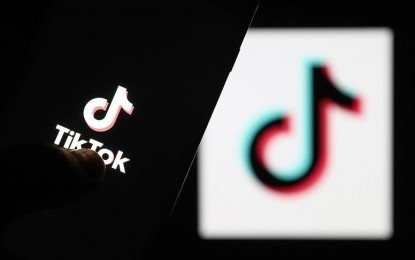 ISTANBUL – The list of US states banning TikTok on government-issued phones over cyber security concerns continues to grow, with Wisconsin and North Carolina the latest to do so.
"I just signed an executive order banning TikTok and other potential cybersecurity-threatening technologies on state-issued devices," Wisconsin Governor Tony Evers wrote on Twitter.
"Defending our state's technology and cybersecurity infrastructure and protecting digital privacy will continue to be a top priority," he added.
Having launched in 2016, the Chinese-owned video-sharing app became massively popular across the world in recent years, reaching 755 million global users in 2022.
Two-thirds of American teens are now TikTok users.
But it has been criticized for allowing the Chinese government to access users' sensitive personal data, including location and browsing history.
The US army had already prohibited TikTok on military devices and the Senate passed a bill in December last year to prevent federal employees from using TikTok on government devices.
Banning TikTok from government devices started in 2022
As of January 2023, at least 26 states have fully or partially prohibited officials and employees from using TikTok on government-issued devices.
Florida was the first state to issue a ban in 2020, followed by Nebraska.
"As an app owned by a company based in China, TikTok is legally obligated to provide data from its users to the country's communist regime upon request," Nebraska's former Governor Pete Ricketts said.
South Dakota Governor Kristi Noem signed an executive order in November last year banning state agencies, employees and contractors from accessing TikTok on government devices.
According to Noem, "the Chinese Communist Party uses information that it gathers on TikTok to manipulate the American people, and they gather data of the devices that access the platform."
On Dec. 13, 2022, Maryland's Office of Security Management released a cybersecurity directive to ban the popular social media platform for an "unacceptable level of cybersecurity risk to the state," like "cyber-espionage" or "surveillance of government entities."
A day later, Indiana sued TikTok, alleging that it is deceiving users about China's access to their data and exposing children to mature content. Indiana's Office of Technology barred access to short video sharing on government-issued phones.
Texas, Oklahoma, Tennessee, Utah, Alabama, Iowa, North Dakota, Idaho, New Hampshire, Georgia, Virginia, Montana, West Virginia, Louisiana, Pennsylvania and Kansas also joined these states to enact TikTok bans in 2022.
More states ban TikTok in 2023
Ohio Governor Mike DeWine signed an executive order on Jan. 8 banning the use of TikTok on state-owned devices, claiming that the Chinese government is using social media platforms as "intelligence gathering mechanisms."
Ohio also banned other China-based websites and applications including Tencent, WeChat, Weibo and DingTalk.
New Jersey announced a cybersecurity directive on Jan. 9 to bar the use of "high-risk software" such as TikTok, Alibaba and WeChat on government devices.
Arkansas, Wisconsin, Mississippi and North Carolina have also barred government officials and employees from using TikTok on state-owned devices in 2023. (Anadolu)