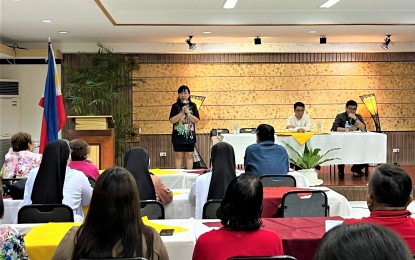 CEBU CITY – About 6,000 students in Cebu will benefit from this year's Special Program of the Employment of Students (SPES) of the Department of Labor and Employment (DOLE).

A total of PHP45.5 million in pledges would bankroll the program, which will give temporary employment to poor but deserving students, out-of-school youth, and dependents of displaced or would-be displaced workers in the province during summer and Christmas vacation, or any time of the year.

Lilia A. Estillore, DOLE 7 (Central Visayas) officer-in-charge director, has recently held a joint pledging session with representatives of local government units and establishments from the cities of Cebu, Mandaue, and Lapu-Lapu and other localities in the province that have signified interest in the program.

Estillore expressed hope that the amount would significantly increase by the end of the month as more partners send pledges to help the activity geared towards empowering the youth.
She said DOLE's Employment and Human Resource Development Cluster Assistant Secretary Paul Vincent Anover was impressed with the enthusiasm of the partner LGUs and private institutions to work with the government in this youth employment-bridging program.

Anover, meanwhile, encouraged participating employers to help empower the youth through tasks and responsibilities that will teach them critical thinking, problem-solving, and other important skills.
The student participants will receive payments that will augment the family's income to help ensure that beneficiaries can pursue their education.
The SPES, created under Republic Act 7333 in 1999, seeks to encourage employment during summer, through incentives granted by the labor department. (PNA)