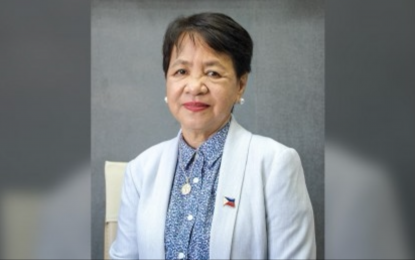 DAVAO CITY – The Department of Trade and Industry in Davao Region (DTI-11) exceeded its annual target of micro, small and medium enterprises (MSMEs) last year, an official said Friday.
In a statement, DTI-11 Director Maria Belenda Ambi said they have assisted 26,108 or 104 percent equivalent of their targeted 25,200 MSMEs for 2022.
She attributed the achievement to the agency's hardworking team in the provincial and regional offices, who despite facing numerous constraints and challenges, delivered beyond the expected target.
"As we gear towards the full recovery of our economy, we will continue to innovate the way we do things as we continually deliver services to the fullest," Ambi said.
She noted that DTI-11 is continuously providing livelihood seeding assistance through the Negosyo Serbisyo sa Barangay (NSB) and Pangkabuhayan sa Pagbangon at Ginhawa (PPG).
Its provincial offices have also conducted 269 barangay caravans and extended 5,177 business and livelihood kits worth PHP8,000 to PHP10,000 each regionwide to MSMEs that were hardly hit by the pandemic.
Ambi said the agency's implementation of the Philippine Center for Entrepreneurship-Go Negosyo's mentorship program is also continuing as well through the Kapatid Mentor Micro Enterprise-Money Market Encounter online program, which produced 99 graduates last year.
"This brings to a total of 746 graduates regionwide since its implementation in 2016," she said.
Under the exports and investments development program, the agency has facilitated the participation of 762 MSMEs in two international, seven national, eight regional, two provincial, and three municipal trade fairs.
It has resulted in PHP13.48 million worth of cash sales, PHP23.22 million booked sales, and PHP3.2 billion of sales that are still under negotiation.
On consumer protection, Ambi said DTI-11 has consistently conducted workplace monitoring as part of its commitment to protecting consumers and the public against the spread of the Covid-19 virus.
At least 311 workplaces and 53 barbershops and salons were monitored for the year.
On the other hand, to support the existing efforts to ensure compliance with minimum public health standards, the agency has approved 160 safety seal certification applications of establishments under its jurisdiction.
Twenty-eight other safety seal certifications were approved for renewal. (PNA)