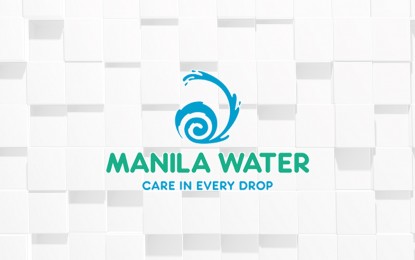 MANILA – The Manila Water Company (Manila Water) on Friday announced a water interruption due to service improvement activities in some parts of Quezon City, Mandaluyong City and Antipolo City in Rizal province from Jan. 24 to 26.
In its advisory, Manila Water said affected areas from 10 p.m. of Jan. 24 to 4 a.m. of Jan. 25 are parts of Barangay Tandang Sora in Quezon City, specifically along Banlat Road corner Datuin Street and corner Himlayan Street and along Tandang Sora Avenue corner St. Martin Street for line maintenance.
Also affected are parts of Barangay Culiat, particularly along Visayas Avenue corner Ledesma Street for line maintenance.
In Antipolo City, from 10 p.m. of Jan. 25 to 6 a.m. of Jan. 26, affected areas are parts of Barangays Mayamot and Bagong Nayon, specifically along Marcos Highway in front of Heaven's Gate due to interconnection.
Meanwhile, residents of Cuenco Avenue, Pagrai Hills, GSIS Avenue, Cogeo Road 29, Cogeo Road 31 Left and Right, Cogeo Road 1, Cogeo Road 11, GSIS clusters, Sitio Taguisan 1, Sitio Taguisan 2, Sitio Taguisan 3 and Mahogany Subdivision will also experience water interruption.
Likewise, affected by Manila Water maintenance works are parts of Barangays Barangka Ilaya, Barangka Itaas, Barangka Ibaba and Barangka Drive in Mandaluyong City, specifically along Sierra Madre corner EDSA; Pinatubo corner EDSA; and Libertad corner Sierra Madre for line meter replacement.
Also, residents of Countryside, Kapalaran, Agudo, Silangan, E. Pantaleon, Oliveros, Natib, Wayan, Malapantao, Makaturing, Kapok, P. Victorino, Limay, Dansalan, San Roque, Bataan, Alchan, Palali, Natib, Boni, Irid, Sacrepante, Kapalaran, Maria Clara, Mahinahon and Kayumanggi will experience water interruption.
The water company advised residents in the affected areas to store enough water to supply their needs during the service improvement activities.
It also reminded them that once water service is restored, conduct flushing by letting the water flow out for a few minutes until it becomes clear.
For updates or concerns, please call Manila Water's Customer Care Hotline 1627. (PNA)