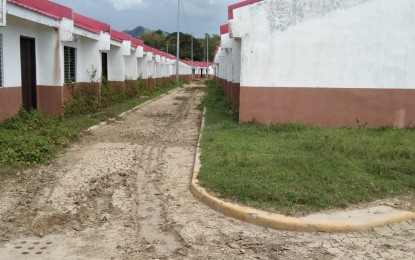 SAN JOSE DE BUENAVISTA, Antique – A task force has been created to address the flooding problem at the relocation site of the National Housing Authority (NHA) in the Municipality of Laua-an, Antique for families affected by Severe Tropical Storm (STS) Paeng last year.
Eby Archangel Butiong, head of Provincial Housing Affairs and Resettlement Office (PHARO), on Friday said they decided to form the Task Force National Housing Authority (NHA) Lugta to carry out their respective tasks based on their action plan during the Jan. 18 meeting.
The meeting was attended by NHA, the Department of Public Works and Highways (DPWH), local government unit (LGU) of Laua-an, other concerned government offices and the PHARO which served as the secretariat of the task force.
"The task force will be led by the NHA since the relocation site is their project," Butiong said.
The task force is expected to carry out the instruction of Antique Governor Rhodora J. Cadiao to award the 720 housing units in the relocation site to Paeng-affected families.
The original project started in 2016 and was meant for the victims of Typhoon Yolanda (Haiyan).
However, it failed to get acceptance from the municipality of Laua-an when completed in 2017 due to its drainage system that causes flooding.
The Yolanda victims will be asked if they are still interested to claim their units, otherwise, they will be awarded to Paeng-hit families.
Meanwhile, the contractor of the project during their meeting has voluntarily committed to shell out PHP2 million to build a huge drainage system to prevent flooding.
"The provincial government will also provide additional funding, if ever needed," Butiong said. (PNA)