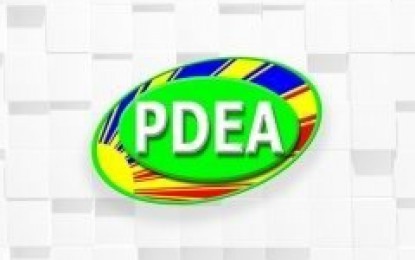 MALASIQUI, Pangasinan –The Philippine Drug Enforcement Agency (PDEA) has already declared drug-cleared some 2,421 barangays out of the 2,929 drug-affected barangays in the Ilocos Region as of December 2022.
In a virtual forum hosted by the Philippine Information Agency Ilocos on Friday, PDEA Ilocos regional information officer Mariepe De Guzman said some 508 barangays, or 15.55 percent are still drug-affected.
She said of the total number of drug-cleared barangays, 1,089 are in Pangasinan, 456 in La Union, 465 in Ilocos Sur, and 411 in Ilocos Norte while some 183 in Pangasinan, 45 in La Union, 166 in Ilocos Sur, and 114 in Ilocos Norte are the drug-affected barangays that are yet to be cleared.
De Guzman said they have conducted 22 high-impact operations that have resulted in the arrest of 83 high-value targets.
"We have confiscated some 638.54 kilos of shabu and 1,505 kilos of marijuana in 2022 amounting to PHP2.7 billion," she said.
The PDEA has conducted a total of 1,746 operations together with other law enforcement agencies that had led to the arrest of 832 suspects and filed 1,546 cases, she added.
De Guzman said there are now a total of 34 Balay Silangan reformation centers in the region.
Of the total number 11 are in Ilocos Norte, eight in Ilocos Sur, seven are in La Union, seven are in Pangasinan, and one regional center.
A total of 434 surrenderers graduated from the reformation centers in 2022.
"This is our effort in the demand reduction side along with the symposium being held in the communities, schools, and workplaces," she said. (PNA)