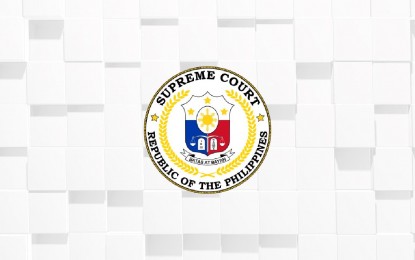 MANILA – The Supreme Court will complete this weekend the last leg of its local focus group discussions (FGD) on the proposed revised rules of procedure in Shari'ah courts.
The three-day Cotabato City FDG will end Sunday.
FGD sessions were held last year in Marawi City, Lanao del Sur on Dec. 9 to 11 and in Zamboanga City, Zamboanga del Sur on Dec. 19 to 21.
The passage of the rules will be subject to the final approval of the high court and will update the Special Rules of Procedure Governing the Shari'a Courts (ljra-at al-Mahakim al-Shari'a), originally approved on Sept. 20, 1983.
In a statement on Friday, Bangsamoro Autonomous Region in Muslim Mindanao Attorney General Sha Elijah Dumama-Alba said the FGD participants are composed primarily of Shari'ah court judges and counselors, Moro professionals and members of the academe.
"Armed with their knowledge of Shari'ah and experiences from practice, the participants shared their observations and insights on the proposed revisions," he said.
The final draft will be presented to the SC en banc for approval.
Under Presidential Decree No. 1083 or the Code of Muslim Personal Laws of the Philippines, there are six Shari'a Circuit Courts in Sulu; eight in Tawi-Tawi; 10 in Basilan, Zamboanga del Norte and Zamboanga del Sur and the cities of Dipolog, Pagadian and Zamboanga; 12 in Lanao del Norte and Lanao del Sur and the cities of Iligan and Marawi; and 15 in Maguindanao, North Cotabato and Sultan Kudarat and Cotabato City.
The territorial jurisdiction of each of the Shari'a Circuit Courts shall be fixed by the SC on the basis of geographical contiguity of the municipalities and cities concerned and their Muslim population. (PNA)