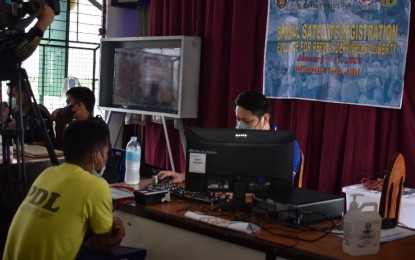 MANILA – Close to 600,000 new voters are among the one million applications received by the Commission on Elections (Comelec) since the registration period resumed in December last year.
To date, 597,655 registered as new voters, including 264,994 aged 15 to 17 and 268,425 aged 18 to 30, according to Comelec data.
The Comelec has received 1,029,212 applications for different processes since the resumption on Dec. 12, 2022 and the kickoff of the Register Anywhere Project in selected malls, universities and government agencies on Dec. 17, 2022.
Aside from registration of new voters, the poll body also accepted applications for transfer registration from another city/municipality, 232,264; transfer within the same city/municipality, 58,215; transfer with reactivation, 10,300; transfer with reactivation and correction of entries, 3,576; and transfer with correction of entries, 11,684, among others.
The registration period will run until Jan. 31.
Meanwhile, the Bureau of Jail Management and Penology (BJMP) conducted registration for at least 300 inmates of the Manila City Jail Male Dormitory on Saturday.
In a statement, BJMP chief Allan Iral said there are 66,244 persons deprived of liberty (PDL) who are eligible voters out of the total 126,680 in 478 jail facilities nationwide.
Of the total, 27,741 are newly registered.
"It is our duty, as a government agency, to ensure that all citizens, regardless of their circumstances, have a voice in the democratic process," Iral said. "We encourage all PDL to register and make their voices heard on election day." (With a report from Lloyd Caliwan/PNA)