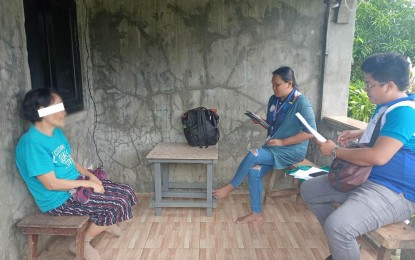 CITY OF CALAPAN, Oriental Mindoro – The Philippine Statistics Authority (PSA) – Mindoro, Marinduque, Romblon and Palawan (Mimaropa) is conducting its January 2023 round of Consumer Expectations Survey (CES) from Jan. 19-31, an official said Saturday.
In an interview, PSA regional head Leni Rioflorido said, "Through this survey, we will be able to know the perception of the people on their current economic status, their expectations on our country's economic performance and views of the possible trend of the inflation."
Ma. Liezl Magbojos, chief statistical specialist of PSA-Mimaropa, said, "This CES round will also ask the respondents' awareness, perception and experience about the newly-released 1,000-peso polymer banknote, and his/her opinion on the polymerization of other Philippine banknotes."
The survey is a joint undertaking between the PSA and the Bangko Sentral ng Pilipinas (BSP) and is done on a quarterly basis.
The PSA's responsibility is to undertake the data collection while the generation of tables and analysis of the results will be done by the BSP, the PSA said in a statement.
The CES is a complementary survey to the Business Expectations Survey (BES) and focused on the consumers' assessment of their family income, financial situation and the economic condition of the country.
It is administered on a sample basis at the household level drawn through a stratified multi-stage random sampling of about 5,000 households.
For Mimaropa, a sample of about 233 households is scheduled as respondents in the provinces of Marinduque, Oriental Mindoro and Palawan.
"We would like to request that the selected samples for this survey, willingly and truthfully answer the questions of the enumerator," Rioflorido said. (Maria Tividad/PNA)