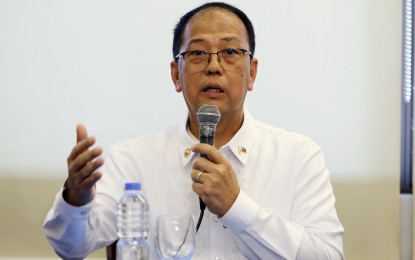 MANILA – Department of National Defense (DND) Secretary Carlito Galvez Jr. on Monday said they are looking at the possibility of extending the shelf life or recycling ammunition of the Armed Forces of the Philippines (AFP) nearing its expiration date or wastage.
In an ambush interview with reporters at Camp Aguinaldo, Quezon City, he said they have an authorized wastage level when it comes to ammunition stocks.
He added that this is due to the running down of shelf life which means that ammunition at this point can no longer be safely used.
Galvez attributed the slowdown of the military in its usage of ammunition to its adoption of non-lethal strategies in dealing with communist insurgents and other threats.
One of these successful non-lethal methods is the use of the civil-military operations which have become very effective in neutralizing these threats, he added.
Another factor is that military personnel have also grown more skillful and diligent in the use of ammunition issued to them.
"Nakita natin yung ating ammunition consumption bumaba dahil kasi natin naging mga expert na yung mga tao natin and then they really have yung tinatawag na very diligent ang use ng mga ammo (We saw that our ammunition consumption when down because our people have gotten more expert and diligent in the use of ammo)," Galvez said.
He also attributed the low usage of ammunition to the fact that the peace process is working and the AFP is able to sustain it.
He was also pleased to note that no major confrontation or conflict have taken place in Mindanao so far and in other areas.
"And it's a good indication that really we are winning the war against our communist insurgency at saka nakita natin na yung (and we are now seeing) peace inclined organizations are really now going with us and also joining us in the government," Galvez said.
He said with the shelf life of the ammunition nearing, the first option is always to destroy it to avoid harming anyone.
However, he said they are looking at the possibility of recycling these as training ammunition or extending their shelf life like what was done with the Covid-19 vaccines during his time as vaccine czar of the Duterte administration.
"Because of Covid-19, nakita natin na talagang very thin yung ating mga (we saw that how very thin in the ground our) resources and we would like to encourage yung ating (our) Defense Department together with the AFP na talagang dapat ma-optimize natin yung ating mga resources (on how to really optimize our resources), both yung ating (our) logistics and financial, that's my guidance," he added. (PNA)