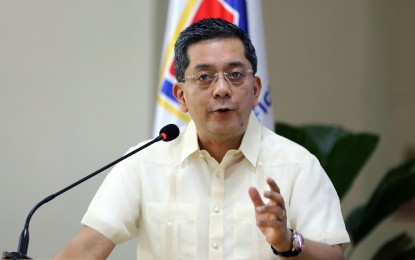 MANILA – The Commission on Elections (Comelec) is looking at the possibility of extending voter registration in areas where the activity has been suspended due to the effects of bad weather.
"At this point, we cannot think of anything. We have fully informed our people regards to the registration. So we don't see any reason, except if there will be some areas that suspended the registration because heavy floodings," Comelec chairperson George Erwin Garcia said in a television interview.
"Maybe we can extend in those areas. But under ordinary circumstances, it is really not a good idea to always extend if there is a deadline," he added.
Earlier this month, several areas in the Visayas and Mindanao were flooded due to heavy rains dumped by a low pressure area, shear line and the northeast monsoon.
Garcia reiterated that the registration period will end this month.
"Filipino mentality na bukas na lang (The Filipino mentality of procrastinating), that is not good as far as registration is concerned. So we will stick to the Jan. 31 deadline. There should be no more excuses for our people not to register," he said.
He, meanwhile, said they are on target with regard to the projected number of registrants.
"(Now), 1,028,000 (applications) received already. And we are hoping to be able to register 1.5 to 2 million voters during the period of Dec. 12 to Jan. 31. We are on target of the projection of at least 1.5 million," Garcia added.
On Monday, Comelec opened the one-day Register Anywhere Project (RAP) site at the Department of Social Welfare and Development (DSWD) main office in Quezon City.
Aside from the DSWD, the House of Representatives and Senate of the Philippines will also be venues for RAP this week.
All Comelec offices nationwide are open to accepting applications for registration and other election-related concerns from 8 a.m. to 5 p.m. from Mondays to Saturdays. (PNA)