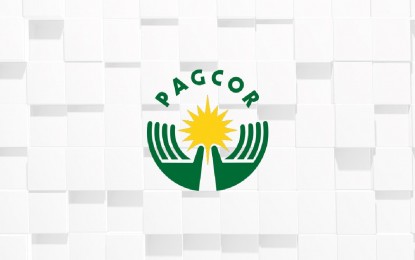 MANILA – Senators on Monday scored the Philippine Amusement and Gaming Corporation (PAGCOR) for its alleged slow response to the illegal activities of Philippine Offshore Gaming Operators (POGO) which they want totally banned.
Senator Sherwin Gatchalian, chair of the Ways and Means Committee that conducted a hearing, cited Brickhartz Technology Inc. and MOA Cloudzone Corp. that were implicated in kidnapping incidents during a privilege speech by Senator Grace Poe last year.
Brickhartz was fined USD10,000 or about PHP500,000 while they have yet to receive a report for MOA Cloudzone, according to PAGCOR Offshore Gaming Licensing Department assistant vice president Jessa Fernandez.
Both firms are still operational.
"Do you think this is effective regulation? After 30 days, wala kayong ginawa (you did nothing)? There is no sense of urgency within PAGCOR in so far as dealing with crimes. None of the POGO operators, especially those involved in crimes, respect us kasi mabagal tayo at 'yung punishment natin (because we're slow and our punishment is just) PHP500,000," Gatchalian said.
Senator Ronald Dela Rosa said PAGCOR should coordinate with the Pasay City police which has jurisdiction over the case while Senator JV Ejercito said the gaming regulating agency must avoid being swayed by POGO's influence.
Gatchalian wondered if PAGCOR is treating the firms with leniency because of the revenues they are getting.
"If you want to regulate this effectively, we need urgency. I don't see that. I think you're treating the criminals with leniency. You are not strict with them and you are getting revenues from them. Here we see the conflict of interest," Gatchalian said.
In a statement on Sunday, Gatchalian said there are more reasons to totally ban POGOs than let them stay, like minimal impact on employment and insignificant contribution to the tax collection.
During a media briefing in Zurich, Switzerland on Friday after his participation at the World Economic Forum in Davos, President Ferdinand R. Marcos Jr. said the ban is possible if it is determined that the continued stay of POGOs is not worth it anymore.
Dubious auditor pact
Gatchalian also reprimanded PAGCOR for its failure to check the documents related to a PHP6-billion, 10-year contract awarded in 2017 to Soleil Chartered Bank (SCB), a third party auditor.
Gatchalian said SCB was not registered with the Bangko Sentral ng Pilipinas (BSP) as a commercial bank, not authorized to issue bank certificates or guarantees and not registered with the Bureau of Internal Revenue.
BSP representative Clarevel Santos-Madrid said the documents submitted by SCB was not the required bank certificate but a standby letter of credit, which has no legal merit since the firm was not registered.
The New York City-based SCB "is an international trade finance institution created to manage and solve global trade finance documentary needs," according to its website.
As third party auditor, it checks the taxes paid by POGOs.
Roderick Consolacion of the PAGCOR legal group admitted they failed to scrutinize the SCB but promised to look into the issues raised during the hearing.
"They can be in cahoots with POGOs or they can be in cahoots with PAGCOR itself dahil ang PAGCOR dapat pinag-aralan nilang mabuti at sinundan 'yung sarili nilang terms of reference para makakuha ng tamang (because PAGCOR must study and follow their own terms of reference to get a proper) third party auditor," Gatchalian said.
Gatchalian said he will file a resolution to ask the Blue Ribbon Committee to investigate the issue. (PNA)